Easy and fragrant: homemade sweet pastry it's so quick to prepare and yummy that you should try it by yourself!

MAKES 1 CAKE DOUGH
READY IN 40'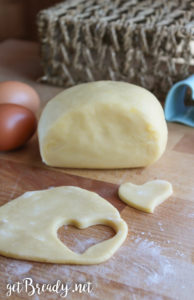 INGREDIENTS
2 cups all-purpose flour
1/2 cup butter (cold)
1 pinch salt
1 cup confectioner's sugar
1 egg (beaten)
1 teaspoon vanilla extract
STEP 1: MIX INTO THE MIXER
Put the flour, salt, butter in a mixer and mix. Now add sugar, egg and vanilla extract.
STEP 2:KNEAD BY HAND

Transfer the mixture on the pastry board and  knead it by hand but quickly, so that the dough doesn't get greasy.
STEP 3: LET IT REST

Wrap the dough in clingfilm and put it into the fridge for 1/2 hour.
STEP 4: READY!
The sweet pastry is now ready, use it to make pie crust or whatever you like!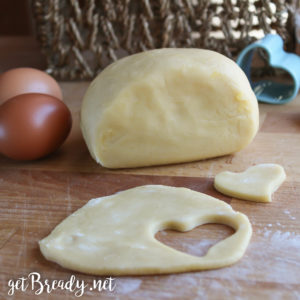 #getBready & enjoy your meal
Share on: