Before summer sets in, let's bake an unforgettable pasta recipe with fresh asparagus, creamy bechamel sauce and salmon fish:

I'm sure you'll fall in love with it!

SERVES 4 PEOPLE
READY IN 45′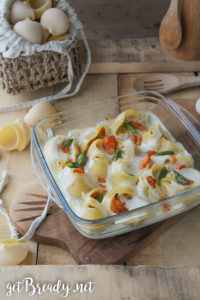 INGREDIENTS
10 fresh asparagus
water and coarse salt to taste
2 tablespoons extra virgin olive oil
1 teaspoon onion, chopped
1 slice smoked salmon
1/4 glass white wine, dry
1/2 glass mashed tomato
2 cups bèchamel sauce
salt and pepper to taste
11 oz pasta like "lumaconi" or "conchiglioni"
water and coarse salt to taste
2cups bèchamel sauce
butter to taste
STEP 1: BOIL ASPARAGUS

Peel the bottom of the asparagus, slice and cook them in boiling salted water for 10-12 minutes. Drain them.
STEP 2: COMBINE WITH SALMON

Place oil and onion in a non-stick pan and let golden. Add sliced salmon and cook  until it gets lighter. Simmer with white wine until reduced, then add mashed tomato and asparagus. Cook for a couple of minutes, then save 2 spoonful of mixture for the decoration and use the remaining mixture for step 3.
STEP 3: ADD BECHAMEL SAUCE

Place asparagus and salmon mixture in a bowl and add bechamel sauce, salt and pepper.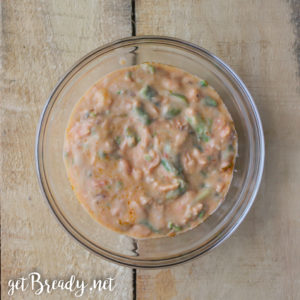 STEP 4: COOK PASTA

In the meantime cook pasta in boiling salted water (the correct ratio provides 1 liter of water per pound of pasta and 12 g of salt per liter of water), following the instructions on the packaging. Finally drain.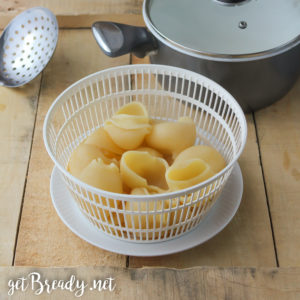 STEP 5: FILL PASTA

Place a spponful of bechamel sauce in a baking tin, then fill each pasta piece with the filling prepared on step 3.
STEP 6: COVER AND COOK

Cover pasta with the remaining bechamel sauce and the asparagus + salmon mixture saved on step 2.
Add some butter leaves and cook in preheated oven 200°C for 15 minutes.
#getBready & enjoy your emal
Share on: