Guests for lunch and it's your first time. Even if everyone knows you're not Gordon Ramsay, you want to do well with a first+second course and a side dish menu.

So if this situation is more or less similar to yours, I absolutely recommend you to try my recipe because: it's easy, you can cook it in advance and will you guest make say "woooow!"
SERVES 6 PEOPLE
READY IN 1h 20′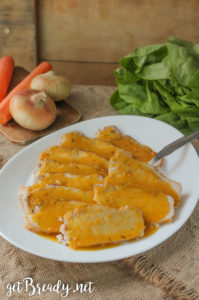 INGREDIENTS
1 carrot, medium
½ onion
1 stick celery
4 tablespoons extra-virgin olive oil
½ teaspoon rosemary, chopped
1 pork tenderloin
all-purpose flour to taste
1/4 glass white wine, dry
3-4 cups warm water
vegetable bouillon cube to taste
1 teaspoon all-purpose flour
1 glass cold water
STEP 1:CHOP THE VEGETABLES
Finely chop the carrot, onion and celery and place them into the pan with rosemary and oil. Let them sauté for a few minutes.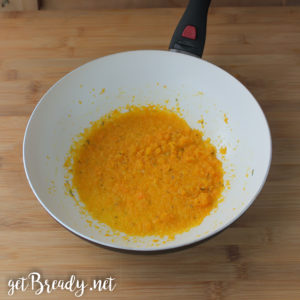 STEP 2: ADD THE MEAT
Flour the meat.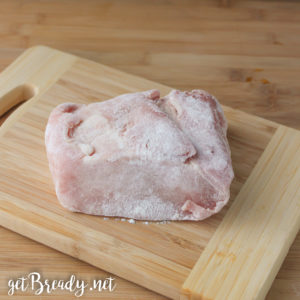 and place it into the pan. Let it brown blending with a spoon. Simmer with white wine until reduced, then start cooking it on low heat.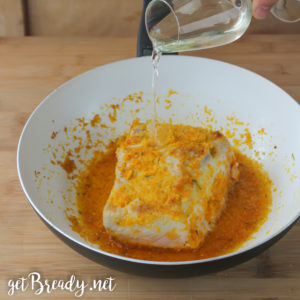 STEP 3: ADD WATER AND STOCK POWDER

Add a cup of warm water and vegetable bouillon cube to taste. Cook for 1 hour, adding little by little the warm water.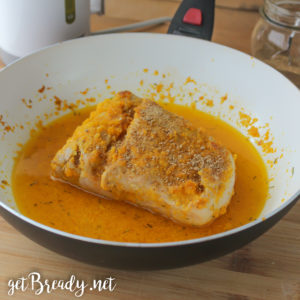 STEP 4: SLICE THE MEAT

Remove the meat from the pot and allow to cool. When cold slice it. If you prepare the recipe in advance you can put the meat into the fridge, it will be easier to slice it.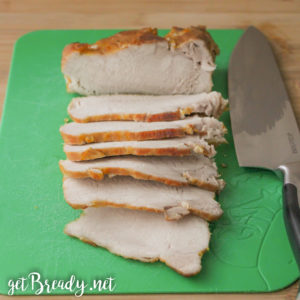 STEP 5: THICK THE SAUCE
Mix a teaspoon of flour and a glass of cold water, then pour it into the pan. Let it thicken on a really low heat.
Cover the meat with this delicious sauce.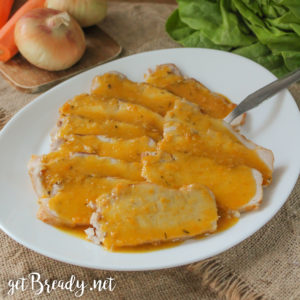 #getBready & enjoy your meal
Share on:
Salva
Salva
Salva
Salva
Salva