I dedicate this recipe to my "old" neighbour Giulia.  I still remember when we were younger and I used to look after her.

Now she's a young woman ready forBachelor's  degree, and it's incredible!

So proud for her. Let's celebrate with a delicious spinach wrap!
MAKES 6 WRAPS
READY IN 45'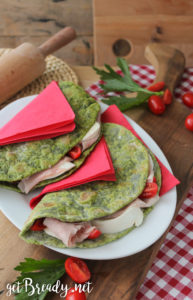 INGREDIENTS
3 cubes frozen spinach
water and coarse salt to taste
10,5 oz all-purpose flour
1/4 oz salt
4 or 5oz lukewarm water
2 oz fat
all-purpose flour to taste
STEP 1: BOIL THE SPINACH
Boil spinach in hot salted water for 10 minutes, then drain them. When cold slice them with a knife.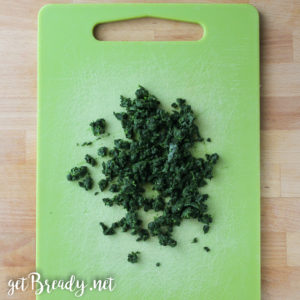 STEP 2: MAKE THE DOUGH
In a bowl whisk: lall-purpose flour, salt, spinach, water and fat. Knead by hand to get a ball.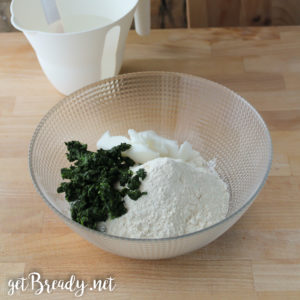 STEP 3: MAKE SMALL BALLS AND REST
Cut the dough into 6 pieces and make them round by hand. Place the  balls in a ziploc bag for 20 min.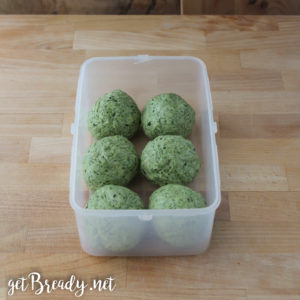 STEP 5: ROLL OUT AND COOK
Using a rolling pin, roll each ball out to get a circle. Place the piadina in a hot non-stick pan and cook it for 2 minutes, then overturn and cook it on the other side. Now fill the piadina with your favourite ingredients!
#getBready & enjoy your meal
Share on: