I want to tell you this story how I got inspired.

Last time I went to the farmer's market I saw yellow cherry tomatoes and I couldn't resist!

So when I went back home I decided to cook something special with them: a veg savory ring with chard: a real gluttony! let's cook it.
SERVES 5 PEOPLE
READY IN 1h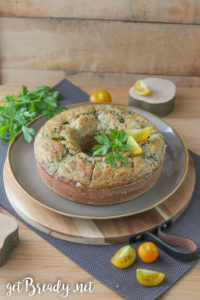 INGREDIENTS
1 deck of chard
2 tablespoons extra virgin olive oil
1 tablespoon onion, chopped
Salt to taste
½ glass water
2 eggs
1 cup milk
1/4 cup extra virgin olive oil
7 oz all-purpose flour + 1 teaspoon instant dry yeast
2 pinch salt
Butter and all-purpose flout to taste
6-7- yellow cherry tomatoes
STEP 1: CUT THE CHARD
Wash the chard, remove the white part and cut finely the leaves.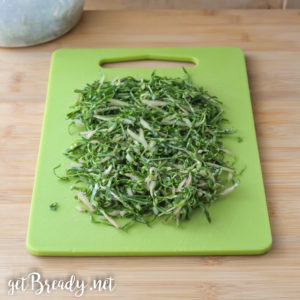 STEP 2: COOK THE CHARD
Place oil and onion in a pan and let sautè. Add the chard, salt and water.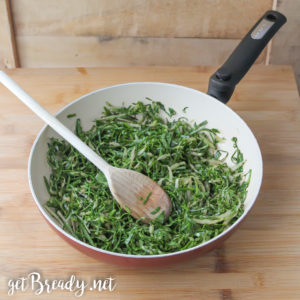 Let cook covered with a lid for about 15 minutes.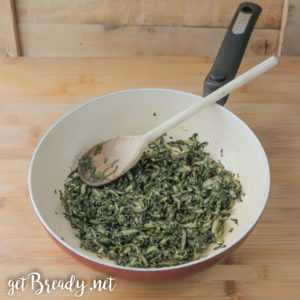 STEP 3: MAKE THE MIXTURE
In a bowl beat eggs with milk and oil. Add, little by little, all-purpose floutr + yeast and salt. 
Now add cooked chard and mix with a wooden spoon.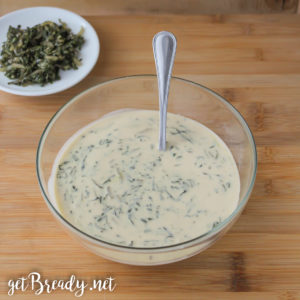 STEP 4: INTO THE LOAF PAN
Grease and flour a bundt cake pan. Now fill it with the  mixture.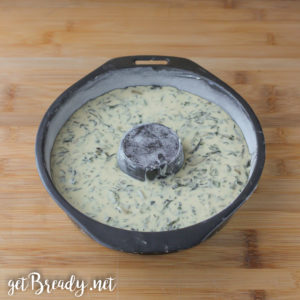 Finally dip yellow tomatoes.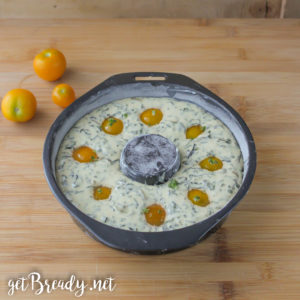 STEP 5: COOK
Cook the cakee in preheated oven at 180°C for 40 minutes.
#getBready & enjoy your meal
Share on: