Do you believe it? Only two eggs and no butter! And it's amazing!

A ricotta cheese and jam pie that satisfies a lot… and don't miss that it's butter free so you won't feel guilty by eating it, isn't this great??
MAKES 1 18-20 CM DIAMETER PIE
READY IN 1 h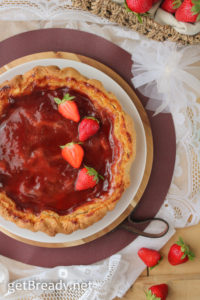 INGREDIENTS:
5,2 oz sugar
2,8 oz seed oil
1 egg
½ lemon juice
10,5 oz "00" flour
1 teaspoon baking powder
1 pinch vanilla powder
8,8 oz fresh cheese (Ricotta)
1 egg
1,5 oz icing sugar
13 oz jam
fresh strawberries to taste
STEP 1: MAKE THE NO-BUTTER SHORTBREAD
Put in a bowl: sugar, oil, egg and lemon juice and mix.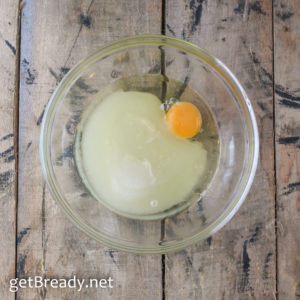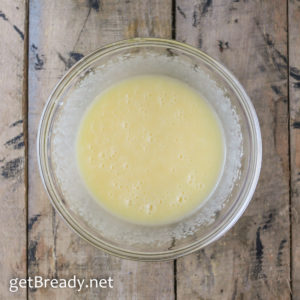 Now add sifted flour, baking powder and vanilla powder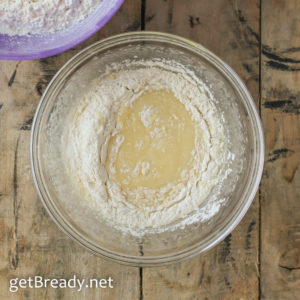 and knead by hand just to mix the ingredients (this time you don't need to get the usual dough ball).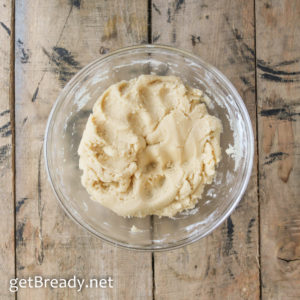 Simply cover the bowl with plastic wrap and place the dough into the fridge.
STEP 2: MAKE THE RICOTTA CREAM
In a bowl mix together: ricotta, egg and sugar.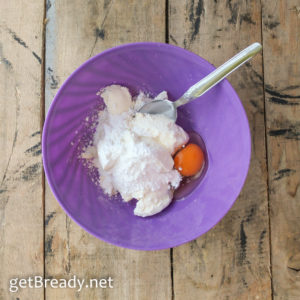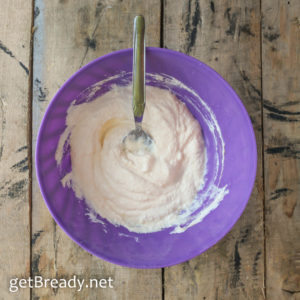 STEP 3: COMBINE THE INGREDIENTS
Line a cake pan with wet and squeezed parchment paper (it helps the crust to stick better to the pan) or brush with seed oil sprinkling with flour.
Add the shortbread and, pressing with fingers, make it stick to the bottom and edges of the pan.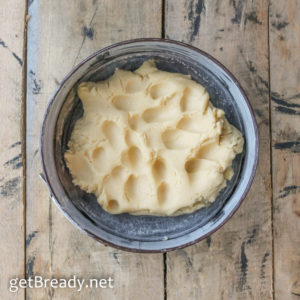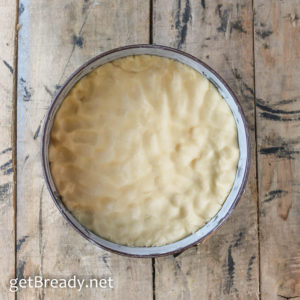 Now spread the ricotta cream on the crust layer.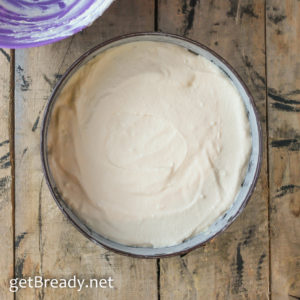 Soften the jam by beating it with a spoon, then gently spread it over the ricotta cream.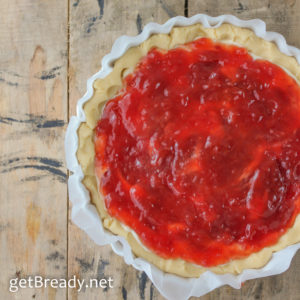 STEP 4: COOK
Bake the cake in a preheated oven at 180° C for about 50 minutes.
When cold decore with fresh strwberries.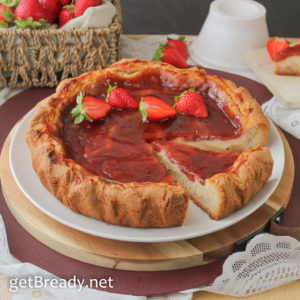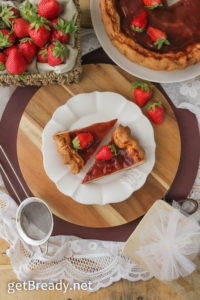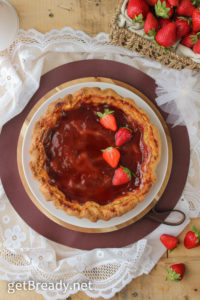 #getBready & enjoy your meal
Share on: