Good news: it's done within the day!!

And you know: talking about leavened products, it is not so obvious …

The Christmastime is coming and I wanted to prepare something special for my birthday, cheers!

I have to carry the burden of advancing years but I don't fear them, especially if I can enjoy a party (small you know, and even at home but it's still a party!).

I highly recommend it even in its most usual panettone shape: very fluffy it welcomes so many fillings!

Make sure to stuff it with very different tastes and pay attention to the filling colors too 😉

I opted for: tuna, mayonnaise and boiled eggs; dried tomatoes and fresh cheese, ham, olive patè…
MAKES 750 g mold pandoro
READY IN 4h 30′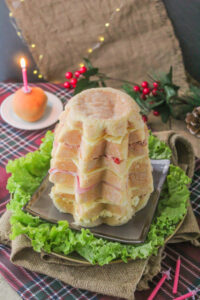 INGREDIENTS:
5,4 oz lukewarm milk
0,10 oz dry yeast
0,9 oz sugar
15,8 oz flour (I used "Manitoba")
1 teaspoon honey
2 eggs
0,7 oz butter
0,35 oz salt
Milk as needed to brush
STEP 1: MELT THE YEAST
Dissolve the yeast in the milk with sugar. Stir until they dissolve.
STEP 2: MAKE THE DOUGH
Pour the flour and malt into the mixer and start mixing with the hook.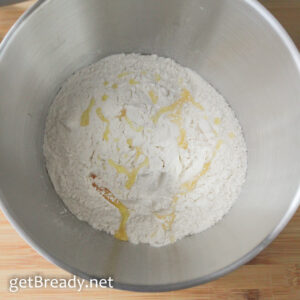 Gradually add the milk+yeast mix and then the eggs.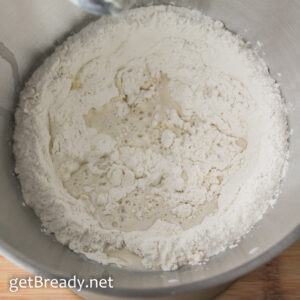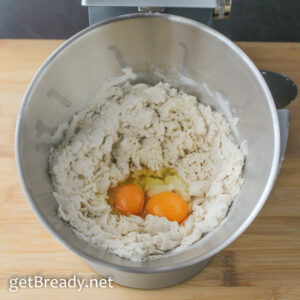 Keep stirring for about ten minutes.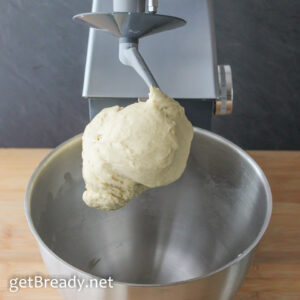 Now add butter (I recommend it must be soft!) and salt and continue kneading for 15 more minutes approx.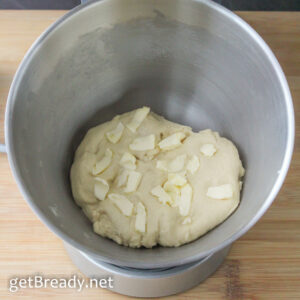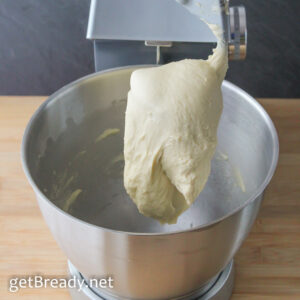 STEP 3: I ° LEAVENING
Transfer the dough to a pastry board and give it a round shape, then put it back in the bowl brushed with oil covered with film and let it rise for two hours in the oven (off).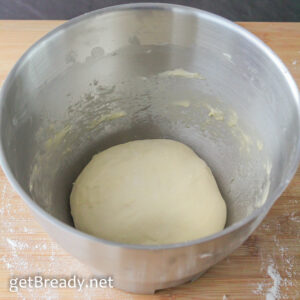 STEP 4: DO THE SO-CALLED "N.3-FOLDS"
Transfer the dough to a pastry board dusted with flour.
Roll the dough  out (with your fingers first, then using a rolling pin), giving it a rectangular shape (about 35×25 cm). Place the shorter side next to you.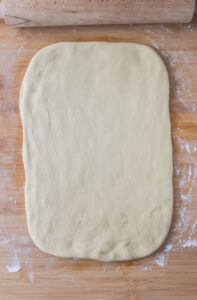 Imagine to draw a line that divides the rectangle in two (for convenience I place a wooden spoon near the middle so I adjust it), then bring the closer half dough and move it until it touches that ideal line.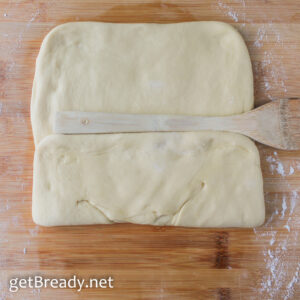 Now take the other part of the dough and place it on top of it (you will have obtained a long and narrow brick made of 3 layers of dough).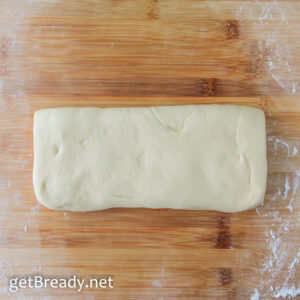 Turn the dough 90 ° and do the folds again.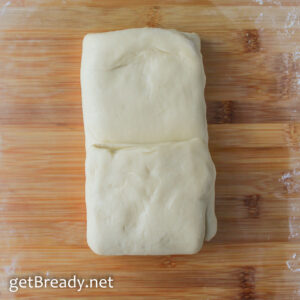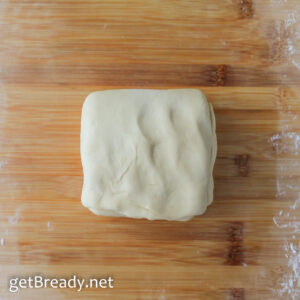 STEP 5: MAKE IT ROUND
Spread the dough again  to get a square (about 18×18 cm).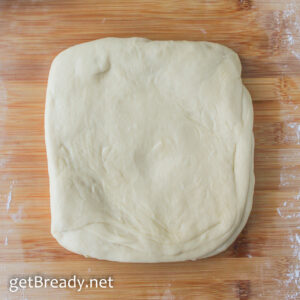 Now bring the upper right corner towards the center and do the same with the lower left one.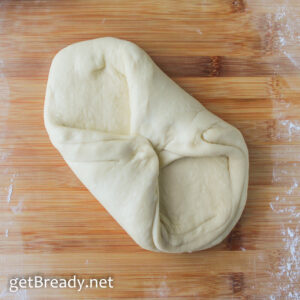 Proceed in the same way with the remaining two
Now round the dough (to get a ball) by rotating it on the pastry board.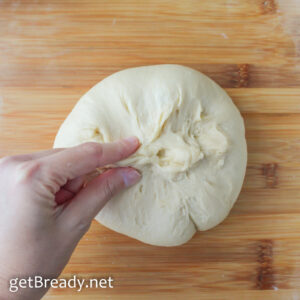 STEP 6: II ° LEAVENING
Place the dough in the greased and floured mold making sure that the folds are closed upwards.
Cover with cling film and rise in the off oven (with the light on) for 1,5 hours.
STEP 7: COOK
Remove the pandoro from the oven, gently brush it with milk and then cook it in preheated oven at 170 °C for about 30 minutes.
#getBready & enjoy your meal
Share on: