Light and refined, fennel cream is ideal for all those times you want to purify yourself (it's gluten-free and lactose-free) instead of having the basic steamed vegetables.

It's very easy to cook (practically it prepares itself) and if you want it always available you can portion the soup into small containers and store them into the freezer.

I recommend: the only attention to make it properly is to blend it very very well, only in this way you will get a very velvety cream!
SERVES 4 PEOPLE
READY IN 1 h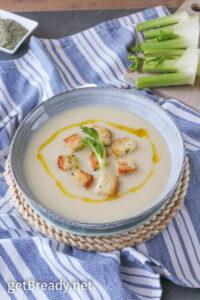 INGREDIENTS:
2 fennels
2 medium potatoes
½ onion
2 tablespoons extra virgin olive oil
1 liter vegetable broth
salt if needed
STEP 1: CUT THE VEGETABLES
Peel the potatoes and fennels, then cut them into slices/cubes (the thinner they are, the faster the cream will cook).
STEP 2: SAUTE'
Slice onion (you don't need to be precise) and place it in a saucepan with the extra virgin olive oil.
STEP 3: ADD VEGETABLES AND BROTH
Add vegetables to the pan and brown for a couple of minutes.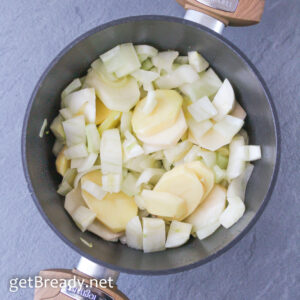 Now add the broth and cook over medium-low heat for about 50 minutes.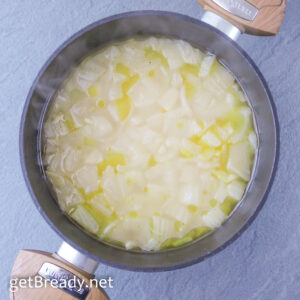 STEP 4: BLEND
When cooked (vegetables – especially the potatoes – must flake easily by stirring) blend the soup with an immersion blender to get a velvety cream.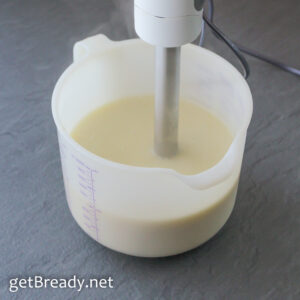 Taste and add salt if needed.
If you prefer a more liquid cream, remember that you can easily dilute it with a little broth or hot water, vice versa if you prefer it firmer, just make it thicken by continuing cooking for a few more minutes.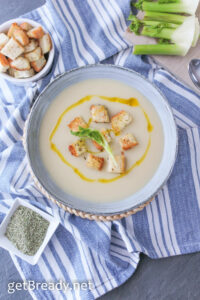 A PIECE OF ADVICE: do you like vegetable soups? So, why don't you try   CARROT SOUP , la BROCCOLI SOUP, la PUMPKIN, GUANCIALE & PECORINO CHEESE CREAM, la CELERIAC CREAM WITH SAFFRON AND HAZELNUTS
#getBready & enjoy your meal
Share on: