Let's end the year with a flourish 🙂 In Italy we say: done 30, let's do 31 😊 so let's enjoy these bites!

They are easy, fast and very suitable as a snack or appetizer for the dinner!

The combo speck, blue cheese and walnuts is a classic filling, but you can fill them in thousand different ways: bacon and brie cheese, mortadella, pistachios and provolone … and so on!
MAKES 6 bites
READY IN 20′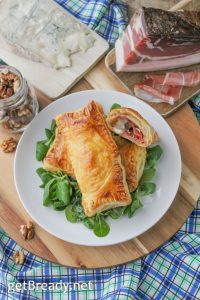 INGREDIENTS:
1 puff pastry sheet, rectangular
12 Italina speck slices
4 tablespoons blue cheese
4-5 walnuts
1 egg yolk + 1 tablespoon water + 1 pinch salt
STEP 1: SLICE THE PUFF PASTRY

Divide the puff pastry sheet into 6 rectangles.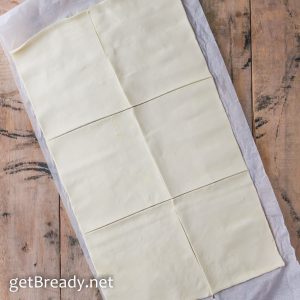 STEP 2: FILL
Place 2 speck slices in the center of each rectangle,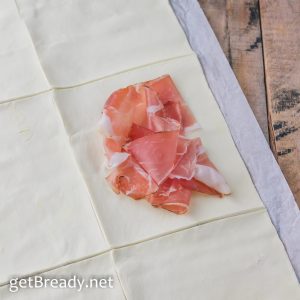 add 1 teaspoon blue cheese and 1 broken walnut.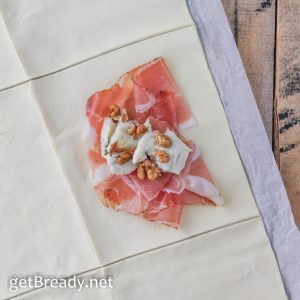 STEP 3: CLOCE THE PUFF PASTRY RECTANGLE

Fold the rectangle on itself to close it by pressing with your finger around the entire perimeter in order to seal it well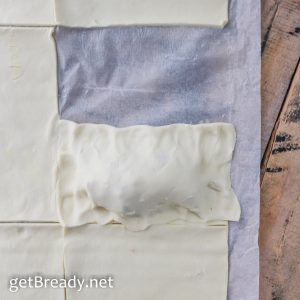 then press with the fork too.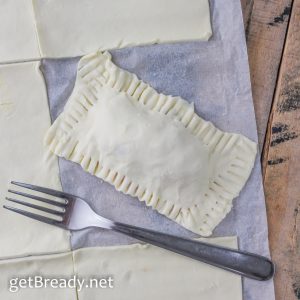 Finally brush them with egg yolk, water and salt mixure.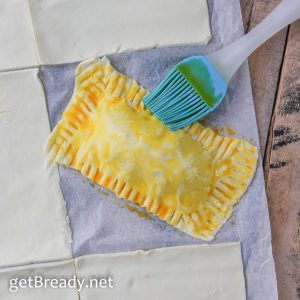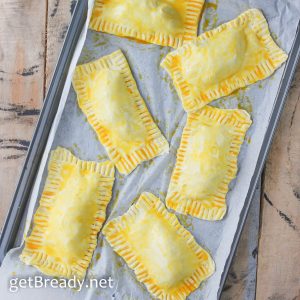 STEP 4: COOK
Cook the bites in preheated oven at 220°C for ab. 15 minutes.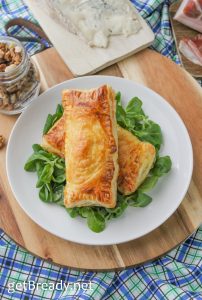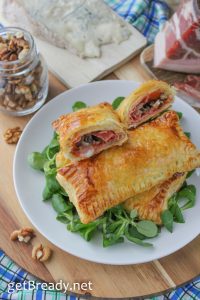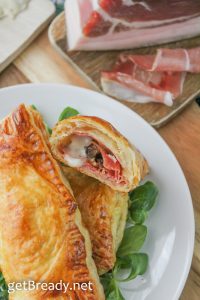 #getBready & enjoy your meal
Share on: