Easter is coming and skip after skip even a bunny has arrived!

Will it be good or spiteful? I really don't know, but what I can guarantee is that it is delicious!

A pizza dough filled with ham, cheese and …?

Let's find it out reading the recipe! 😉
SERVES 4 people
READY IN 45′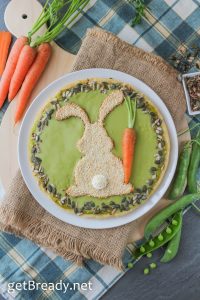 INGREDIENTS:
1 tablespoon extra virgin olive oil
1 teaspoon onion, chopped
7 oz peas (shelled fresh or frozen)
½ US quart vegetable broth (otherwise water)
Salt to taste
1 shortcrust pastry sheet (I used Stuffer)
1 tablespoon milk
sesame seeds to taste
14 oz pizza dough (I used ready-made pizza dough Stuffer)
extra virgin olive oil to taste
6 slices ham
2,5 oz Fontal cheese
various seeds (pumpkin, sunflower…)
1 teaspoon freshcheese
carrots to decorate
STEP 1: MAKE THE PEAS SOUP

Sautè onion in oil for 1 minute,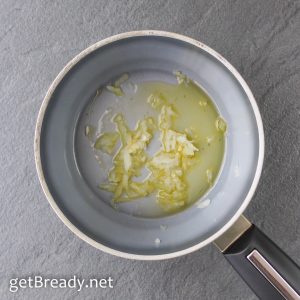 add peas and sliced potato.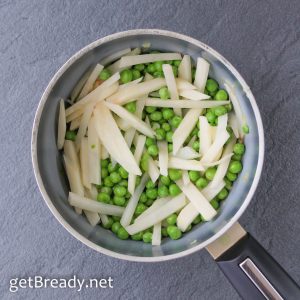 Add broth (or water you you don't have it) and cook on medium-low heat for ab. 15 minutes.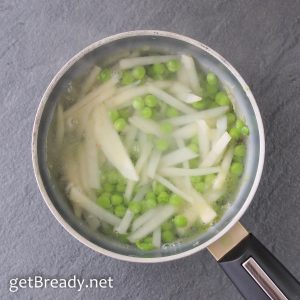 The soup is ready when potato gets very very soft.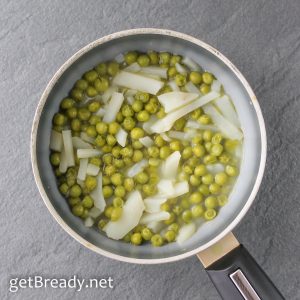 Blend the soup to get a velvety cream and add salt to taste.
STEP 2: MAKE THE BUNNY

Print the outline of the bunny (you can use the one you like best, just write "bunny shape" on the search engine and print the drawing on an A4 sheet), then trace the entire outline of the drawing with a pencil on a sheet of parchment paper.
Place the sheet with the shape of the bunny on the pastry sheet and using the tip of a knife press along the contour.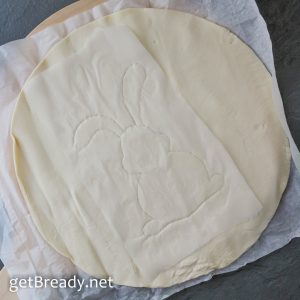 Remove the sheet: you've imprinted the drawing of the bunny on the shortcrust pastry. Carefully go on it with the blade of the knife: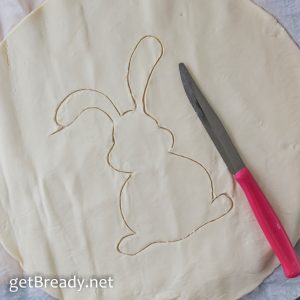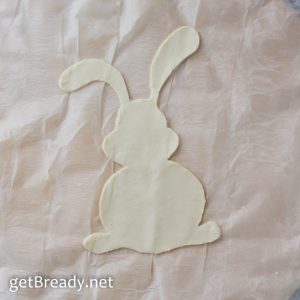 Brush the bunny with milk and sprinkle with sesame seeds.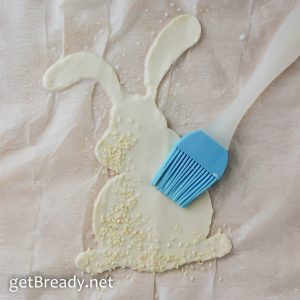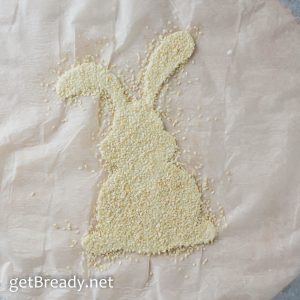 Cook the bunny in preheated oven at 220°C for 12-15 minutes (be careful not to burn it!).
STEP 3: SEASON PIZZA

Roll out the pizza dough on a pastry board dusted with semolina (if you use Stuffer pizza dough, remember to remove it from the fridge and let it cool directly on the pastry board for about fifteen minutes before start cooking!).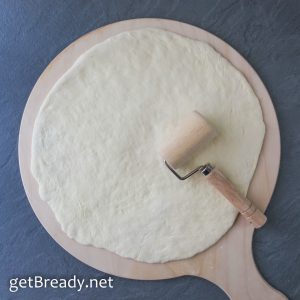 transfer it to an oiled baking sheet
and add some oil on the surface too.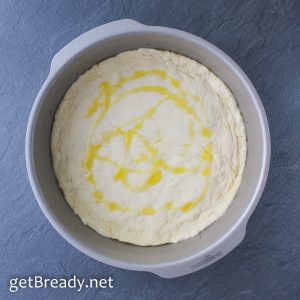 Stuff pizza with ham,
cheese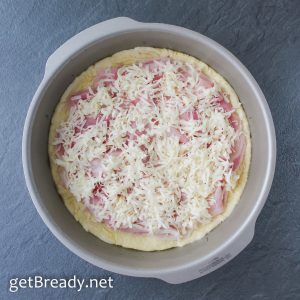 and spread peas cream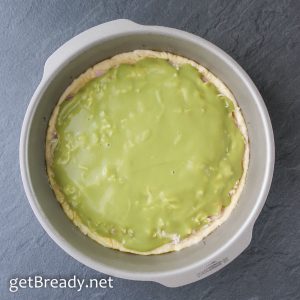 STEP 4: COOK
Cook pizza in preheated oven at 220°C for 20 minutes.
STEP 5: DECORE
Spread a layer of peas cream on the cooked pizza to make the surface more uniform
Add seeds all around.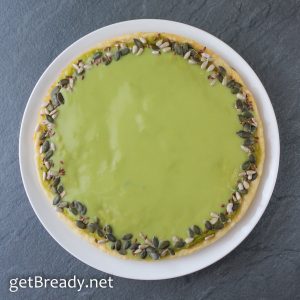 To make the bunny cuter, squeeze a sprig of spreadable cheese (such as robiola) to recreate the tail, then place the bunny in the center of the pizza.
If you like it add a small carrot too!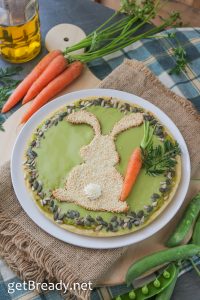 #getBready & enjoy your meal
Share on: