In Italy calzone is a must, even without red sauce!

Today I feel like a definitely super stuffedone!  with the classic stringy mozzarella, sautéed artichokes and very melting slices of coppa that melts inside the calzone giving aroma and flavor to the whole filling.

There's only one thing missing: better using knife and fork to eat it or do we go straight with a large bite?
MAKES 1 CALZONE
READY IN 45′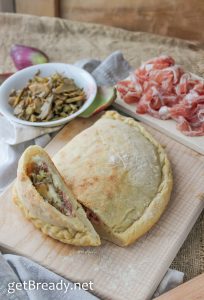 INGREDIENTS:
2 artichokes
Water and lemon to taste
2 tablespoons extra virgin olive oil
1 tablespoon chopped onion
Salt to taste
14 oz pizza dough (I used Stuffer's ready-made pizza dough)
re-milled semolina to taste
extra virgin olive oil to taste
extra virgin olive oil
1 mozzarella
8 "coppa" slices
2 oz cheese
STEP 1: COOK THE ARTICHOKES
Clean the artichokes and cut them into strips (find all the steps here).
Put oil and onion in the pan and let it brown.
Then add the sliced artichokes and cook over medium heat with the lid on for about 8-10 minutes.
Continue cooking for 15 more minutes, adding salt.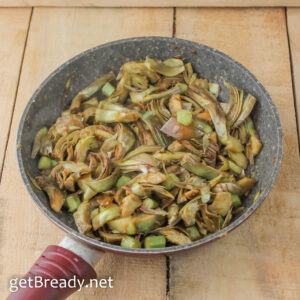 STEP 2: ROLL PIZZA OUT
Dust the pastry board with semolina, then rool out the pizza dough pressing with fingers or using a rolling pin.
If you also use the ready-made Stuffer pizza dough remember to take it out of the fridge a quarter of an hour before using it.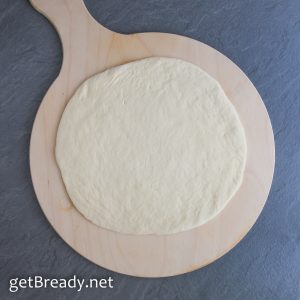 Grease a 26-28cm diameter baking pan with extra virgin olive oil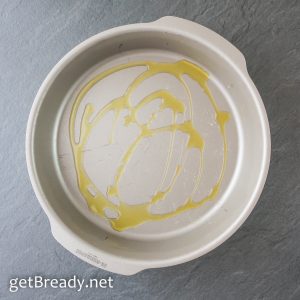 and place the pizza dough in it.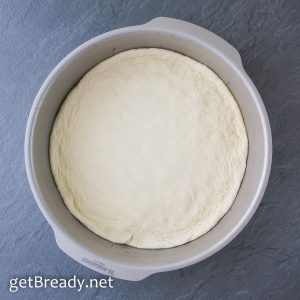 STEP 3: STUFF YOUR CALZONE
Spread a little oil on half pizza and add mozzarella cubes, coppa,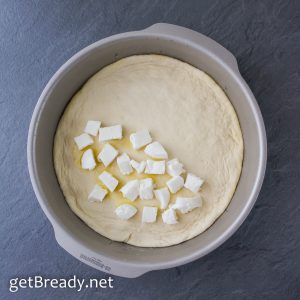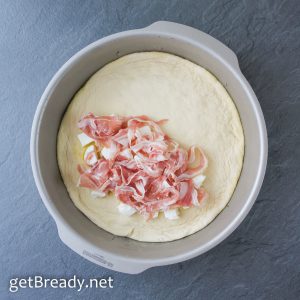 artichokes and cheese slices.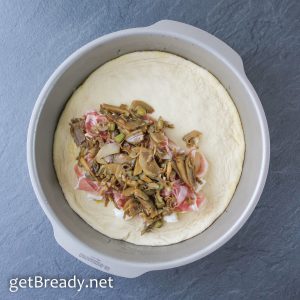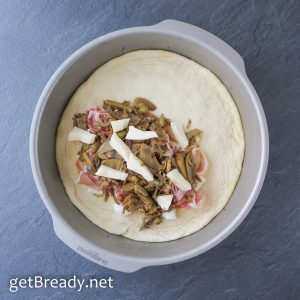 STEP 4: CLOSE THE CALZONE
Cover the filling with the remaining part of the dough, press with your fingertips along the perimeter and then curl the edge as you can see in the picture below. Not sure how to do it? In this short video I'll show you how to close the trousers: click here!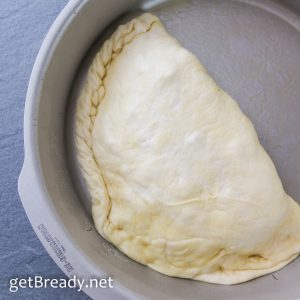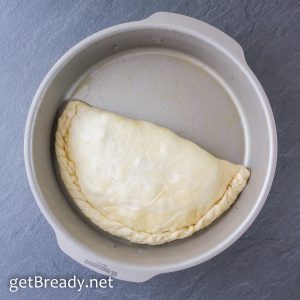 STEP 5: COOK
Bake the calzone in preheated oven at 220 ° C for about 18 minutes.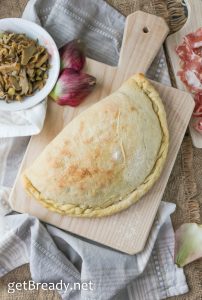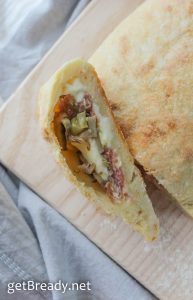 #getBready & enjoy your meal
Share on: