I would love to eat fried bites!! So this is the solution: super savory donuts stuffed with mozzarella and ham!

There are two secrets to enjoy them at their best: a creamy and enveloping filling and a ready-made friyng dough (which will make this recipe even easier;-)

Ready? Then let's get started!
MAKES 6 DONUTS
READY IN 30'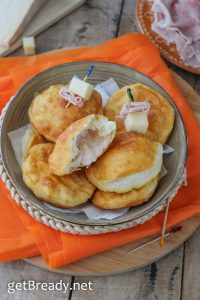 INGREDIENTS:
0,9 oz butter
0,9 oz flour
9 oz milk
salt and nutmeg to taste
1 mozzarella
2 tablespoons Fontal cheese
4-5 ham slices
salt to taste
frying dough (I used Stuffer)
frying oil to taste
STEP 1: MAKE THE BéCHAMEL

In a non-stick saucepan, melt the butter.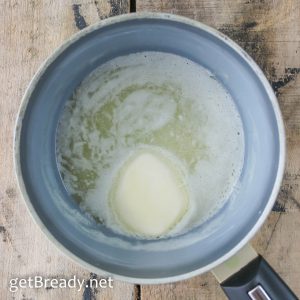 Remove from the heat and add the flour, stirring with a whisk to get a golden cream.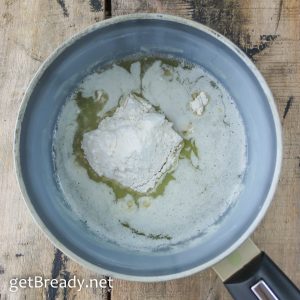 Return the saucepan to the heat and add milk, continuing whisking to avoid the formation of lumps. Season with salt and nutmeg.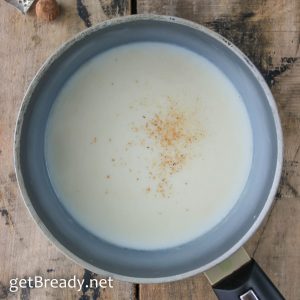 Continue to cook over a very low heat for 10 minutes. If the sauce gets too thick, you can add a little milk.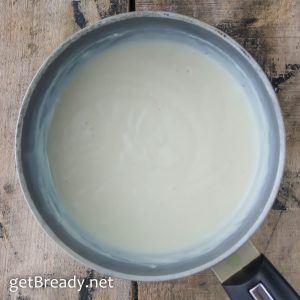 STEP 2: ADD CHEESE AND HAM

Cube mozzarella and grate Fontal cheese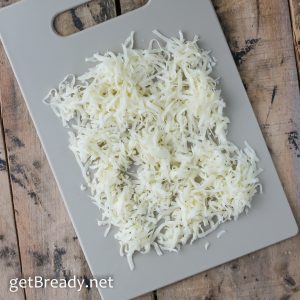 Slice ham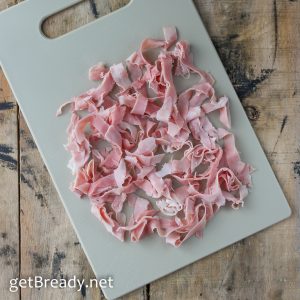 Add mozzarella and prosciutto to the béchamel bowl adding a pinch of salt too.
Mix it carefully.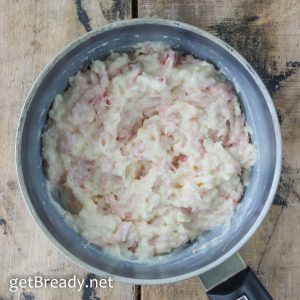 STEP 3: FILL THE DONUTS
Unroll the frying dough and using a circular cookie cutter (or a glass) cut out 12 circles.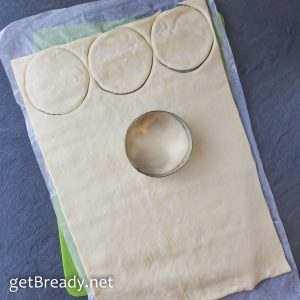 Fill half of the circles with a spoonful of filling,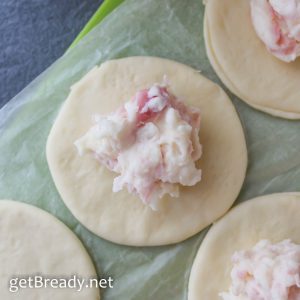 then overlap the empty dough disc and press the ends first with your fingers and then with the fork.
  
STEP 4: COOK
Dip the donuts in hot oil (I recommend few at a time) and fry for a couple of minutes on each side, drain and serve very hot.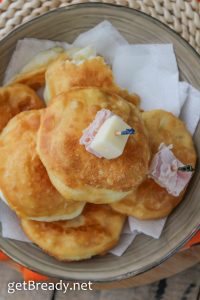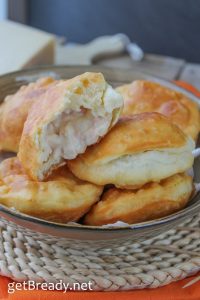 #getBready & enjoy your meal
Share on: