This is the day to definitively solve one of the most common burning issues:  onions that burn on top of pizza!!

If this has happened to you too, today I'm proposing a foolproof and very easy method to cook them properly without risking ruining dinner.

The secret?… it's all a question of points of view! Check out the recipe
SERVES  4 PEOPLE
READY IN '30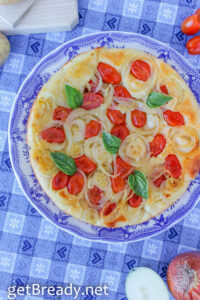 INGREDIENTS:
2 medium onions
3 tablespoons extra virgin olive oil
Salt to taste
1 pinch sugar
about 15 cherry tomatoes
1 round pizza dough (io used Stuffer's)
Water to taste
Oil to taste
Salt to taste
STEP 1: SLICE THE ONIONS

Peel the onions and slice them rather thinly, creating rings.
Put them on a plate and season with salt, sugar and oil.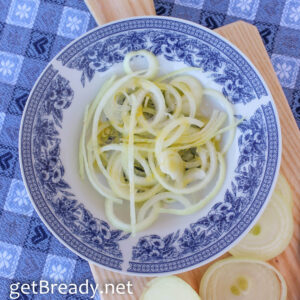 STEP 2: SLICE THE CHERRY TOMATOES

Slice the cherry tomatoes lengthwise, then add them to the dish with the onions. Cover the dish with cling film and rest for 15 minutes.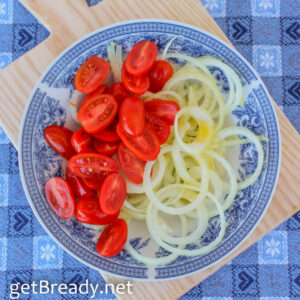 STEP 3: UNROLL THE PIZZA DOUGH

Unroll the pizza base, then curl the edges inward to form a circle the size of the pan.
STEP 4: PLACE INTO THE PAN

Line a circular cake pan with parchment paper,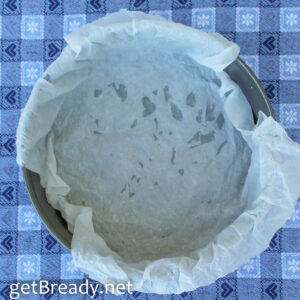 place onions and cherry tomatoes evenly on the bottom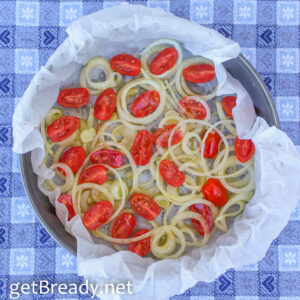 now take the pizza base and place it on top of vegetables, pressing with your fingers to make sure it adheres to vegetables.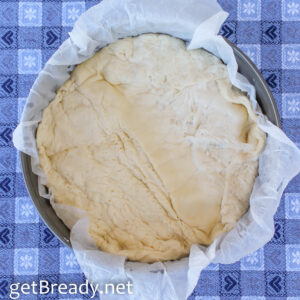 STEP 5: COOK
Brush the surface of the pizza with a mix of water, oil and salt, then bake in a preheated oven at 200°C for 15-18 minutes.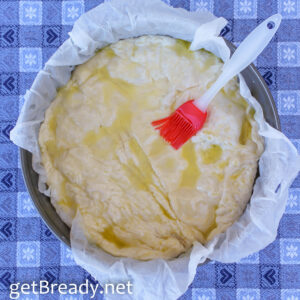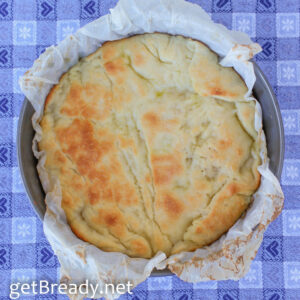 STEP 6: SERVE
As soon as it's ready, turn the pizza upside down on a serving plate to bring the onions and cherry tomatoes to the surface.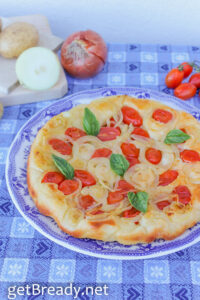 #getBready & enjoy your meal
Share on: