It's the funniest celebration of the year, rich in color, flavour and laugh!
Parades, masks and parties are the ingredients of the fun! Read below and find out the typical Italian recipes of this period:
TRADITIONAL SWEETS
->> LET'S CELEBRATE CARNIVAL WITH CROSTOLI!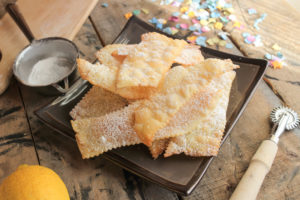 Crostoli, chiacchiere, frappe, bugie.. these are the different names of the most representative Italian sweet during Carnival time! Few ingredients like flour, egg, sugar to make a crunchy gluttony!
->> SWEET RAVIOLI
Even if the name recalls lunchtime, this is a sweet recipe! Crispy outside and soft inside: how can you resist?
->> TANGERINE AND RUM FRITTERS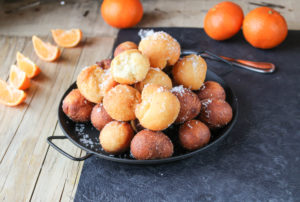 These fritters (called "castagnole" because of their color) are a traditional carnival recipe. Let's add a new taste thanks to tangerine juice and rum to make them even more delicious!
5 MINUTES IDEAS WITH… STUFFER!

It'doesn't care if you haven't the time to cook complicated recipes, take a look at the ideas below and have fun with your kids!