Boo! Who hides behind this mask? Have a good time together with your children with this easy and super quick recipe!

MAKES 5 SWEET MASKS
READY IN 15′
INGREDIENTS
1 sweet shortcrust pastry sheet (I used Stuffer one)
jam to taste
confectioner's sugar to taste
STEP 1: PRINT THE MASK
Click here to download the mask shape, then print and cut it.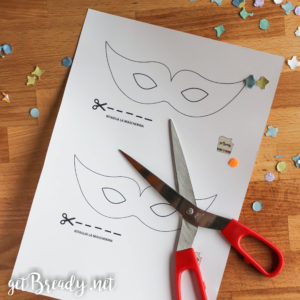 STEP 2: CUT THE SHORTCRUST PASTRY SHEET
Using the  shape and a knife, cut 10 masks. Pay attention: only half of them should have the eyes holes.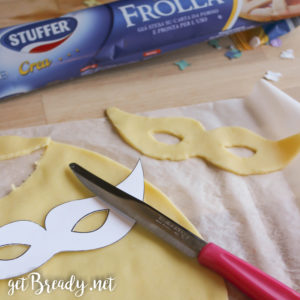 STEP 3: FILL THE MASKS
Place a tablespoon of jam at the centre of the mask, then cover it with another shortcrust pastry mask (the one with eyes holes). Press well with your fingers to prevent the jam to come out.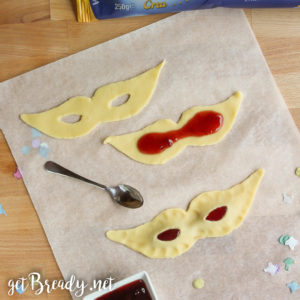 STEP 3: COOK
Cook the masks in preheated oven at  220°C for about 10 minutes. When cold sprinkle with confectioner's sugar.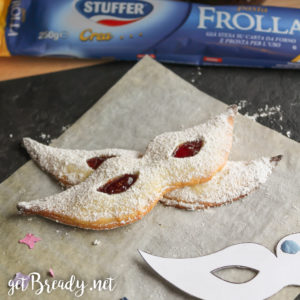 #getBready & enjoy your meal
Share on: