You can make it with a ready to use pizza dough, but if you like fluffy pizza I suggest you to use mine.

So soft and fluffy, this beautiful braid will win you heart with mozzarella!

SERVES 2-4 PEOPLE
READY IN 1g e 40'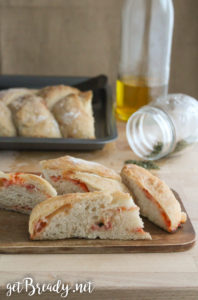 INGREDIENTS
2 mozzarella
1 cup mashed tomatoes
4 slices ham
1 teaspoon oregano
1 teablespoon extra virgin olive oil
Salt to taste
All-purpose flour and semolina to taste
1 lb pizza dough (click for the recipe)
olive oil to taste
STEP 1: MAKE THE FILLING

Slice mozzarella into cubes and place it in a bowl together with mashed tomatoes, ham (sliced), oregano, oil and salt. Mix carefully.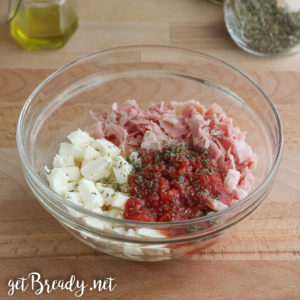 STEP 2: ROLL OUT AND FILL THE DOUGH

Sprinkle the pastry board with all-purpose flour and semolina.
Place the dough on the pastry board, roll it our with a rolling pin and then slice it into three strings. Now fill the centre of each string with the filling prepared on step 1.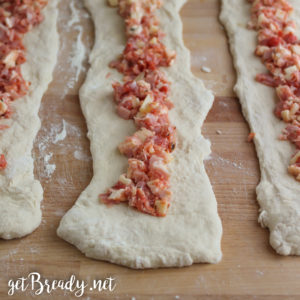 STEP 3: CLOSE
Carefully close the strings pressing with fingers to get 3 stuffed snakes.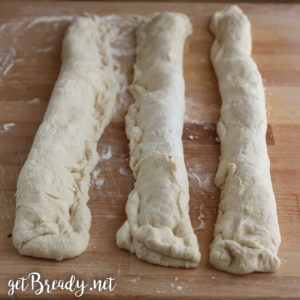 STEP 4: MAKE THE BRAID

Brusk a baking tin with oin, then place the 3 snakes on it and make a braid. Make sure to close it well at the top and at the bottom pressing with fingers.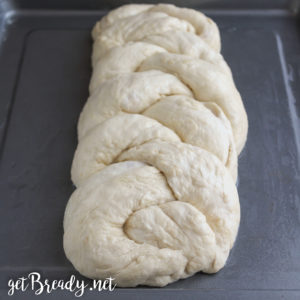 STEP 6: COOK
Cook the pizza braind in preheated oven at 250°C for 20 minutes.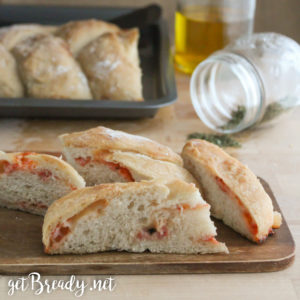 #getbready & enjoy your meal
Share on: