Since the first time I tasted it, I really fell in love with Danubio! The name it's the same of the river, but this is a traditional Neapolitan savory cake. It's very very soft and ideal for a friends party. I stuff it with everything but this is my favorite version.
SERVES 4 PEOPLE
READY IN 3h 45'
INGREDIENTS
1 cup lukewarm milk
1/2 oz brewer's yeast
1 teaspoon sugar
11 oz strong flour (Manitoba)
9 oz all-purpose flour
14 oz butter (room temperature)
1 egg + 1 yolk
Salt to taste
2 oz boiled spinach
2 tablespoons Ricotta cheese
4 slices ham
1 tablespoon Grana cheese
1 tablespoon pine nuts
Salt to taste
Milk to taste
STEP 1: MAKE THE DOUGH

Melt the yeast into the milk + sugar. Place the milk in a  bowl together with: the flour, the butter (cubed) the eggs and the salt. Knead by hand or using a kneading machine to get an uniform dough.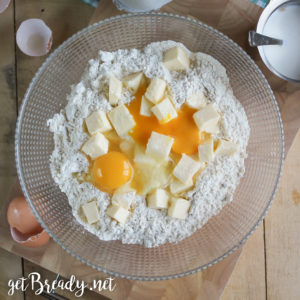 STEP 2: LET RISE

Cover the bowl with clingfilm and let rising at room temperature for a couple of hours.
STEP 3: MAKE THE FILLING

Boil for 10 minutes spinach in hot salted water. Drain them and mix with Ricotta cheese, sliced ham, Grana cheese, pine nuts and salt.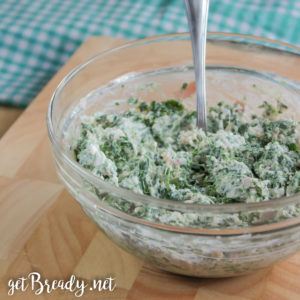 STEP 4: MAKE THE BALLS

Cut the dough into 15 pieces. Place a teaspoon of filling in the centre of each piece and close well to make a small ball.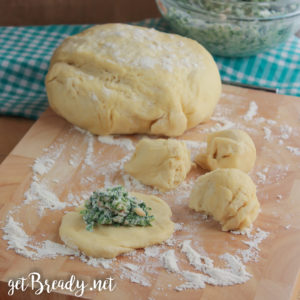 STEP 5: SECOND RISING

Place the stuffed balls on a parchment paper sheet  into a baking tin, brush with milk and let rise for 1 hour at room temperature.
STEP 6: COOK
Cook the Danubio cake in preheated oven at 180°C for 25 minutes.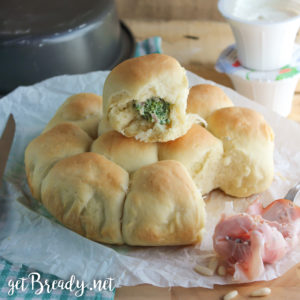 A PIECE OF ADVICE: You can fill Danubio cake with everything you like, here some ideas:

ham + mozzarella
tomato + mozzarella
blue cheese + walnuts + Italian speck
bresaola + philapelphia cheese
peas + ham + bechamel sauce
mortadella + fresh cheese + pistachio
radicchio + brie cheese
custard + raisin + rum
nutella
#getBready & enjoy your meal
Share on