If you have time to cook something special this is a lovely idea for a watermouthing dessert: tiny red velvet cake with a soft fresh cheese filling.

SERVES 8 PEOPLE
READY IN 1h 30'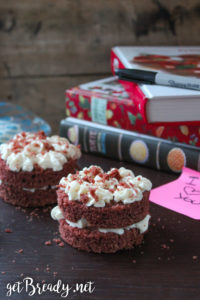 INGREDIENTS
5 oz butter (room temperature)
12 oz sugar
2 eggs
½ teaspoon vanilla extract
1 pinch salt
1 tablespoon red edible color + 1 tablespoon water
2 tablesoons cocoa powder
10 oz yougurt
12 oz all-purpose flour + 1 tablespoon baking powder
8 oz Mascarpone cheese
4 1/2 oz whip cream
4 oz icing sugar
1 teaspoon vanilla extract
STEP 1: BEAT THE BUTTER

Beat the butter and the sugar with an electric hand whisk for ab. 8-10 minutes.  Add, little by little, the eggs, the vanilla extract and the salt.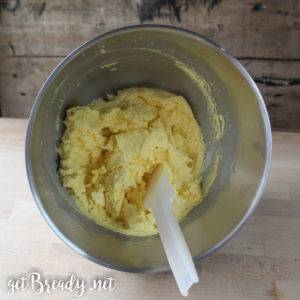 STEP 2: ADD THE OTHER INGREDIENTS

Add the color + water, then the cocoa powder, the yogurt and finally all-purpose flour + baking powder. Mix with a wooden spoon.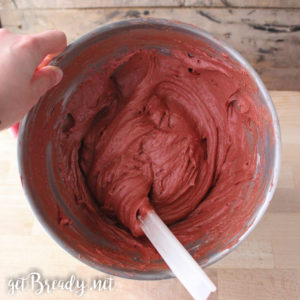 STEP 3: COOK
Place the mixture in a baking tin covered with parchment paper and cook it in preheated oven at 175°C for ab 1h  (check the cooking time using a toothpick).
STEP 4: MAKE THE FILLING

Place in a bowl the Mascarpone cheese, the cream, the sugar and the vanilla extract. Beat well to get a soft filling (it takes  5-7 minutes).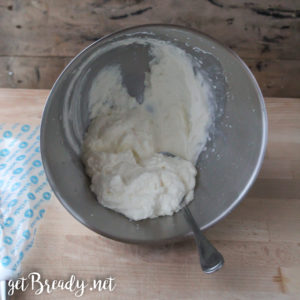 STEP 5: SLICE THE CAKE

Divide the cake into 3 layers. Cut each layer in circles.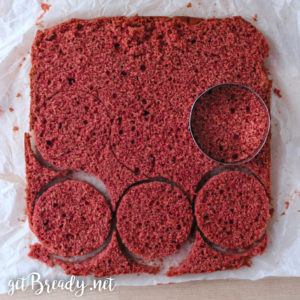 STEP 6: FILL AND DECORE

Brush the cake cirles with milk (if you want you can add vanilla extract too).
Fill the circle with cream previously prepared, then add another circle and decore with the cream. Finally add cake crumbs on the top.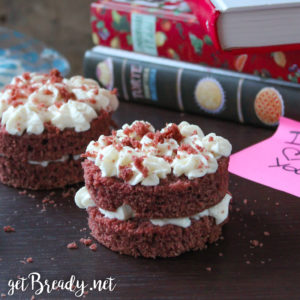 #getBready & enjoy your meal
Sahre on: