Looking for a tender second course dish? Here it is. A simply and delicious idea, beloved by kids and adults too.
MAKES 12 ROLLS
READY IN 55'
INGREDIENTS
1 lb ground  meat (pork + beef)
1 sausage
1 egg
4 tablespoons Parmesan cheese
4 tablespoons breadcrumbs
1 teaspoon parsley, chopped
Salt, pepper, nutmeg to taste
12 thin sliced sirloin steaks
all-purpose flour to taste
3 tablespoons extra virgin olive oil
1 tablespoon butter
3-4 sage leaves

½ glass white wine, dry
1 cup mashed tomatoes
1 cup hot water
Salt to taste
STEP 1: MAKE THE FILLING
In a large bowl combine the ground meat, the chopped sausage, the egg, breadcrumbs, Parmesan cheese and parsley. Add salt, pepper and nutmeg.  Knead by hand until uniform.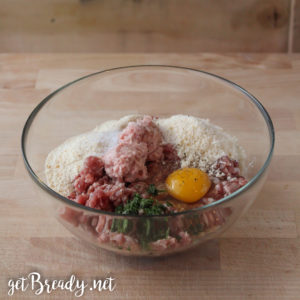 STEP 2: STUFF THE ROLLS
Take a little of mixture and make it cylinder-shaped (like a salami) by hand, then wrap it in a sirloin slice and fix it with toothpicks. Sprinkle each roll with all-purpose flour.
STEP 3: BROWN THE ROLLS
Place in a pan oil, butter and sage leaves. Add the rolls to the pan, simmer with white wine until reduced.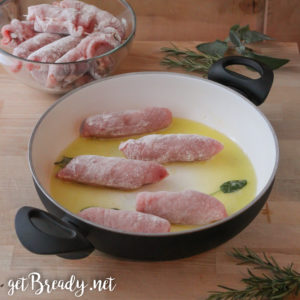 STEP 4: COOK THE ROLLS
Cook on low heat for about 40 minutes adding mashed tomatoes, hot water and salt to taste.
#getBready & enjoy your meal
Share on: