Crunchy and  crumbly outside, yummy and nourishing inside thanks to a top filling made of meat, vegetables and cheese!  I really prefer theese delicious bites than chinese ones! You can both fry or bake them and the result is the same:  such a good food!

SERVES 5 PEOPLE
READY IN 50′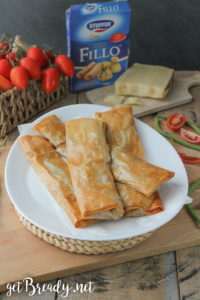 INGREDIENTS
2 tablespoons extra virgin olive oil
1 teaspoon onion, chopped
5 oz ground meat
1/4 glass red wine
5 slices ham, minced
1 tablespoon potato flakes
salt and pepper to taste
1 carrot
ab 20 green beans
water and coarse salt to taste
1 phyllo pastry package  (I used Stuffer)
seed oil to taste
1 scamorza cheese, sliced
STEP 1: BROWN THE MEAT

Place onion and oil in a non-stick pan and let sautè for a couple of minutes. Add the meat and cook util it changes its color. Simmer with red wine until reduced.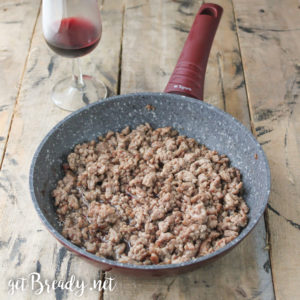 Add minced ham and mix.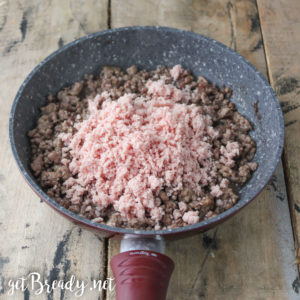 Finally add potato flakes, salt and pepper.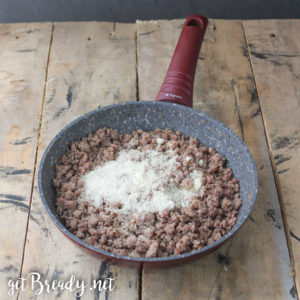 STEP 2:  BOIL VEGETABLES

Peel the carrot and slice it. Clean green beans removing the top and the bottom. Boil vegetables in hot salted water for ab. 8-10 minutes, then drain them.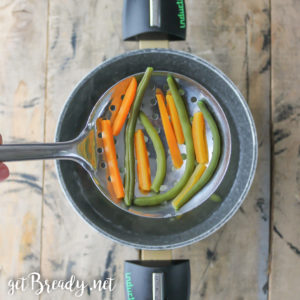 STEP 3: FILL PHYLLO PASTRY
Place one phyllo sheet on the pastry board and brush it with oil. Place in the centre some meat, vegetable and cheese filling.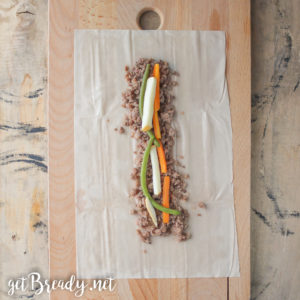 Now close the top and the bottom of the sheet and brush the borders with oil .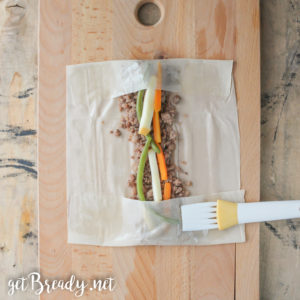 Roll the sheet to close it.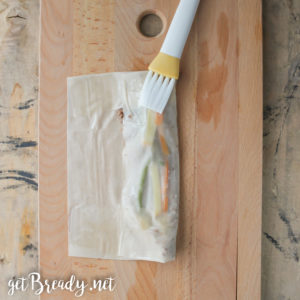 Finally brush the crust.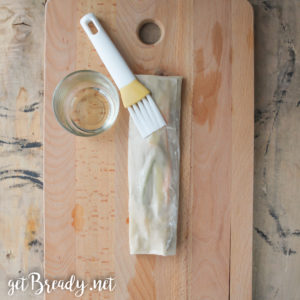 Do the same with the other sheets, then place filled rolls in a baking tin on a parchment paper sheet.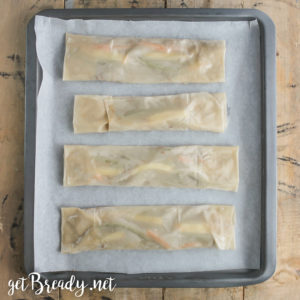 STEP 4: COOK
Cook the rolls in preheated oven at 160°C for about 20-25 minutes.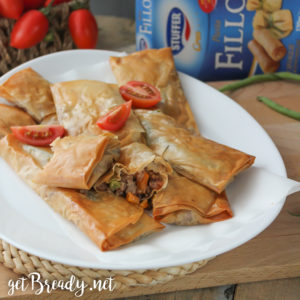 A PIECE OF ADVICE: The ideal filling for phyllo pastry is a very dry filling. If your filling looks wet add some potato flakes or breadcrumbs.
#getBready & enjoy your meal
Share on: