Dedicated to the new entry of the family, with lots of blueberries, the pleasantness of lemon combined with a soft mascarpone cream.

In a nutshell: a cake for special occasions, ideal for real gourmands looking for something different from the classic sponge cake.
SERVES 6-8 PEOPLE
READY IN 2h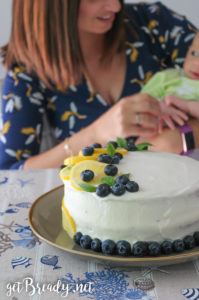 INGREDIENTS
12 oz sugar
½ cup seed oil
3 eggs
Vanilla extract to taste
2 lemons zest
4 tablespoons lemon juice
½ cup Greek yogurt (Iused Stuffer)
12 oz flour
1 teaspoon baking powder
1 pinch salt
1 cup milk + 1 teaspoon lemon juice
9 oz fresh blueberries
1 tablespoon flour
butter and all-purpose flour to taste
13 oz whipping cream
1 lb Mascarpone cheese (I used Stuffer)
4 ½ oz vanilla icing sugar
1 cup custard
2-3 lemon slices
blueberries and mint leaves to taste
STEP 1:  MAKE THE CAKE
Place sugar, oil, eggs and vanilla extract in a bowl and whisk for 5 minutes ( until whipped).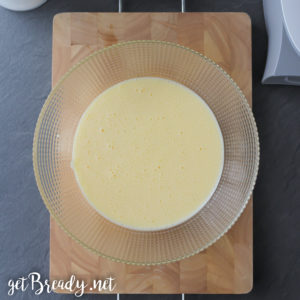 Add lemon zest, lemon juice and Greek yogurt to the mixture and continue whisking.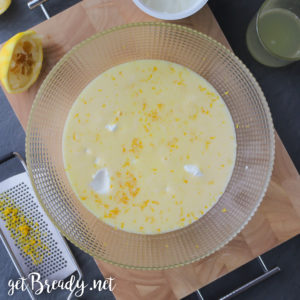 In another bowl,  mix the flour, salt and baking powder.
Add this mixture to the cake dough bowl little by little, alternating  with the buttermilk ( milk + lemon juice).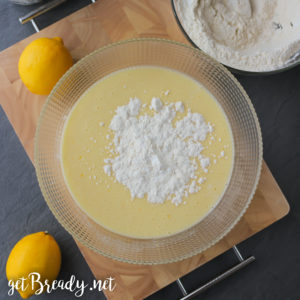 In the meantime  wash and then dry blueberries.  Sprinkle with flour, shake off the excess and gently add them to the mixture.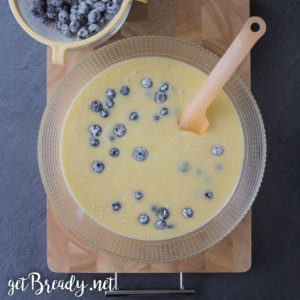 STEP 2: IN THE BAKING TIN
Butter and flour two round baking tins with a diameter of 20 cm.
Divide the cake dough into the two pans and place some blueberries on the top.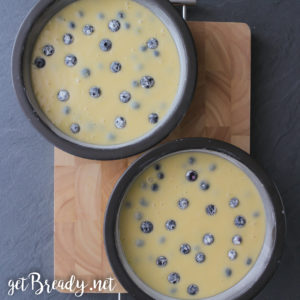 STEP 3: COOK
Bake the cakes in a preheated oven at 180 ° C for 40 – 45 minutes.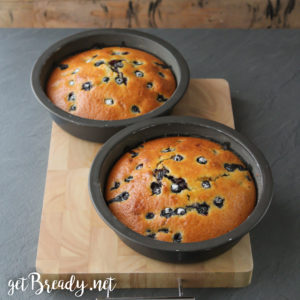 STEP 4: MAKE THE MASCARPONECHEESE CREAM
In a cold bowl (you can put it in the fridge for a few minutes to make it cold), whip the cream + mascarpone cheese.  Add confectioner's sugar, mix carefully, then cover the bowl with plastic wrap and place it into the fridge to firm.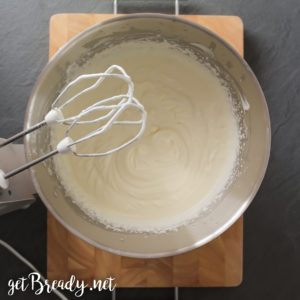 STEP 5: FILL THE CAKE
Cut the top of the cakes to get a regular circle.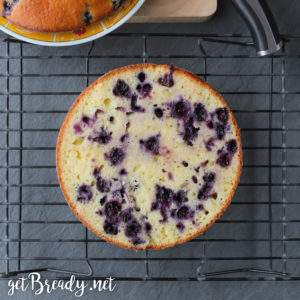 Now mix custard with 1 or 2 tablespoons of mascarpone cream (the cake must be cold before stuffing!).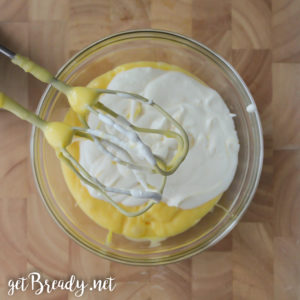 Spread this cream on the first cake layer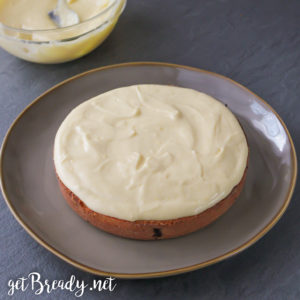 Cover with the second cake layer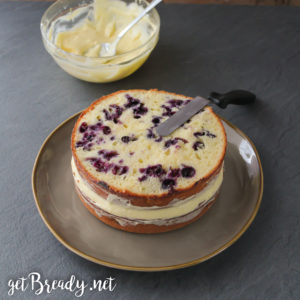 Spread Mascarpone cream all over the cake (the top and the sides).
Decore with lemon slices, blueberries and mint leaves.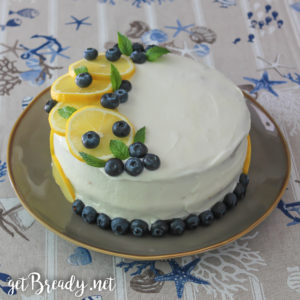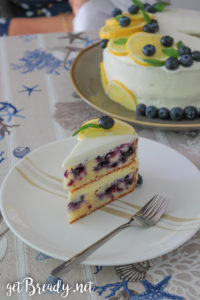 #getBready & enjoy your meal
Share on: