Today I'm giving you the recipe of a real white cloud, soft and fluffy.

Ideal to dip in tomato sauce (do you know the stew one?), but also perfect for sandwiches!  Come on: let's create our own way to enjoy this wonderful and soft goodness!
MAKES 1 PANBRIOCHE
READY IN 3h 45'
INGREDIENTS
1 cup lukewarm milk
1/2 oz brewer's yeast
1 teaspoon sugar
11 oz strong flour (Manitoba)
9 oz all-purpose flour
14 oz butter (room temperature)
1 egg + 1 yolk
Salt to taste
1 tablespoon melted butter + 1 teaspoon thyme
butter and flour for the mold
STEP 1: MAKE THE DOUGH
Melt the yeast into the milk + sugar. Place the milk in a  bowl together with: the flour, the butter (cubed) the eggs and the salt. Knead by hand or using a kneading machine to get an uniform dough.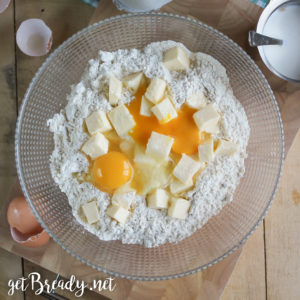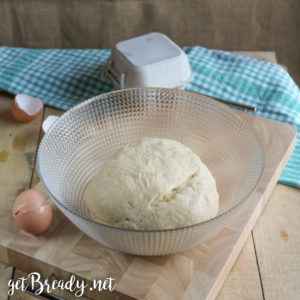 STEP 2: LET IT RISE
Cover the bowl with clingfilm and let rising at room temperature for a couple of hours.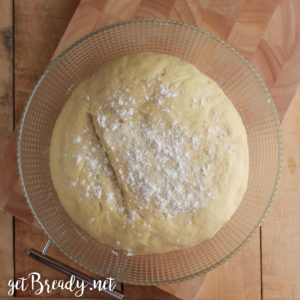 STEP 3: SHAPE THE PANBRIOCHE
Place the dough on a lightly floured pastry board and make it rectangular pressing with fingers.
Brush the dough with melted butter + thyme.
Then wrap it and palce it into the mold previously brusched with butter and sprinkled with flour.
STEP 4: SECOND RISING
Brush the spface of the loaf with the remaining butter and let rise at room temperature for 1 hour.
STEP 5: COOK
Cook the panbrioche in preheated oven at 180°C for 25 minutes.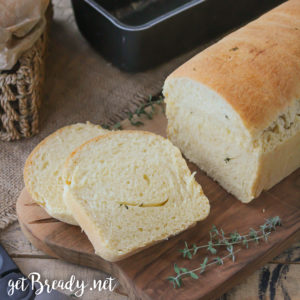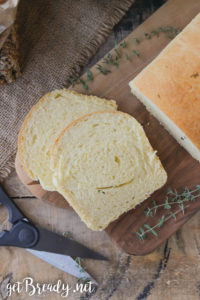 #getBready & enjoy your meal
Share on: