December 's coming and I feel like something sweet, but differtent from the traditional "Panettone" or "Pandoro".  Can't resist to this extra choco tart: crunchy outside and creamy inside.

Only for real chocolovers!
SERVES 6 PEOPLE
READY IN 1h 10'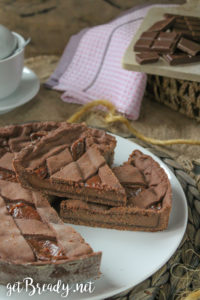 INGREDIENTS
4 egg yolks
4 oz sugar
3 oz all-purpose flour
2 cups milk
2 tablespoons sugar
1 teaspoon vanilla extract
pinch salt
2 tablespoons  dark chocolate
2 cups all-purpose flour
1/2 cup butter (cold)
1 pinch salt
1 cup confectioner's sugar
1 egg (beaten)
2 tablespoons cocoa powder
 
STEP 1: MAKE THE CHOCO CUSTARD

Whisk the yolks and sugar together in a bowl until well blended (about 5-10 minutes). Then add the flour.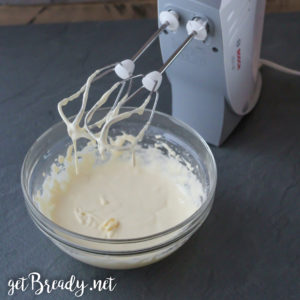 Place in a pan the milk, two tablespoons sugar, vanilla, salt and chocolate. Mix thoroughly and bring to a boil.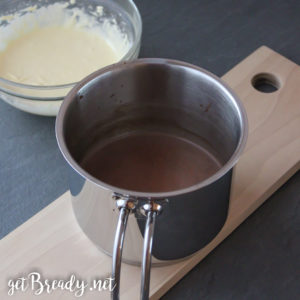 Reduce heat to low and simmer for 10 minutes adding the eggs mix previously prepared. Bring the mixture to a boil, then remove from heat.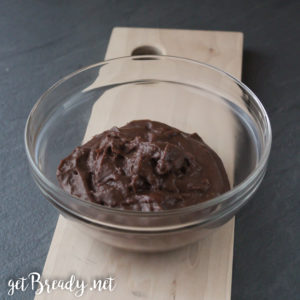 STEP 2: MAKE THE CHOCO SWEET PASTRY

Put the flour, salt, butter in a mixer and mix. Now add sugar, egg and cocoa powder.
Transfer the mixture on the pastry board and knead it by hand but quickly, so that the dough doesn't get greasy.
STEP 3: SHAPE THE TART

Divide the dough int 2 pieces (1 bigger than the other one). Place the bigger one on a lightly floured pastry board and roll it out with a rolling pin.
Place the choco sheet in a baking tin  with parchment paper or brushed with butter and sprinkled with flour.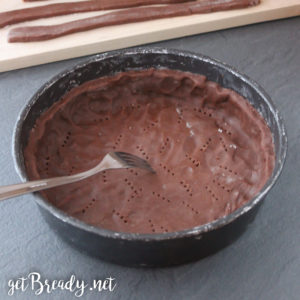 Fill the cake with choco custard previously prepared.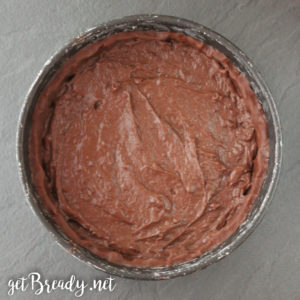 Roll out the second dough piece and slice it to get stripes. Place theese stripes on the custard.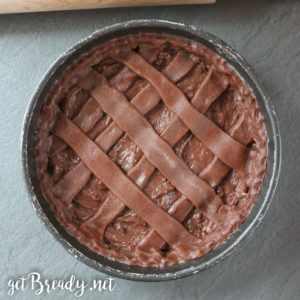 STEP 4: COOK
Cook the tart in preheated oven at 180°C for 40 minutes.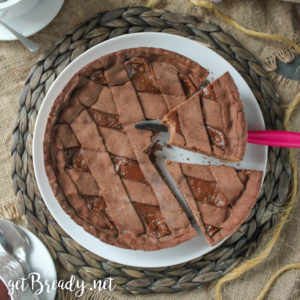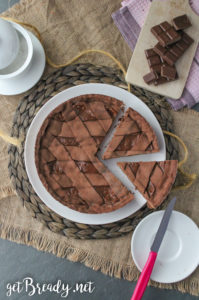 #getbready & enjoy your meal
Share on: