The queen of parties and buffets with a delicious surprising effect: a cheese-filled crust!

How to make it? Just a few minutes and it's ready to eat!

The solution for amazing moments with family and friends with something special to eat and very easy to prepare (you won't get creazy by cooking it!) is coming and its name is: focaccia bread.

This time I made it with cheese, salami and artichokes, but  focaccia is a smart appetizer idea, so you can fill it with whatever you like.
SERVES 4-5 PEOPLE
READY IN 25'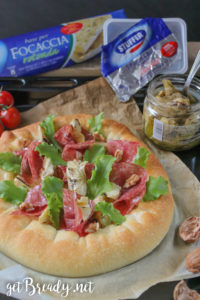 INGREDIENTS:
1 focaccia dough (I used Stuffer)
1 package fresh cheese (I used Stuffer)
½ mozzarella
1 tablespoon cheese (like Fontina)
1 tablespoon extra virgin olive oil
sliced salami to taste
artichokes in oil to taste
baby lettuce to taste
2-3 walnuts
STEP 1: MAKE THESTUFFED CRUST
Unroll the focaccia base keeping it on the parchment paper sheet. Fill a pastry bag with freshcheese and draw a circle about 1-2 cm from the outer edge of the focaccia.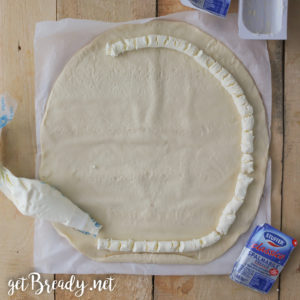 Now bring the strip of external dough towards the center of the focaccia so that to cover the cheese (as you can see in the pic) in this way you'll get a stuffed crust.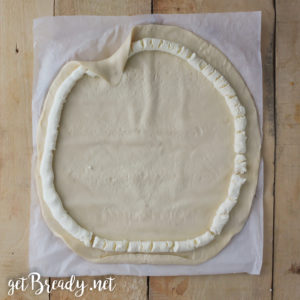 Press with fingers to make sure the filling won't come out.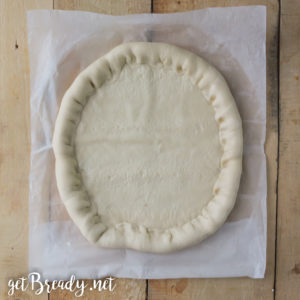 STEP 2: ADD CHEESES AND COUSCLES
Sprinkle focaccia with oil, then slice the cheese and place it on focaccia. Bake it in a preheated oven at 220 ° C for about 15 minutes.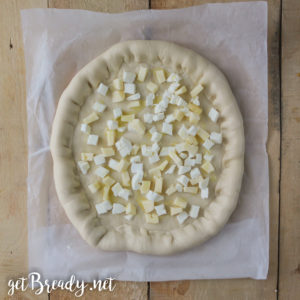 STEP 3: ADD THE REMAINING INGREDIENTS
Fill  focaccia with salami slices, artichokes in oil, lettuce leaves and chopped walnuts.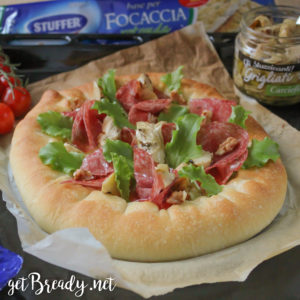 A PIECE OF ADVICE: before filling the pastry bag with cheese, I suggest you to make it softer by blending it with a fork and even adding a teaspoon of water.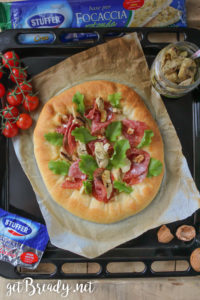 #getBready & enjoy your meal
Share on: