If you're looking for the "wow" effect, but you don't have time for traditional recipes, this soft table center idea is just right for you!

 Whether you are a guest or a landlord during Christmastimeit doesn't matter, you'll make a great impression with this 30min gluttony!
SERVES 7 PEOPLE
READY IN 30′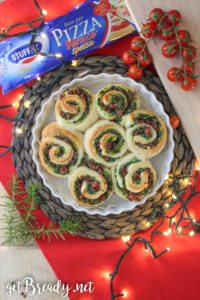 INGREDIENTS
2 sausages
1 tablespoon extra virgin olive oil
1 teaspoon chopped onion
1/4 glass red wine
2 tablespoons Ricotta cheese
3-4 cubes boiled spinach
1 tablespoon Parmigiano cheese
salt and pepper to taste
pizza dough (I used Stuffer)
1 tablespoon Parmigiano cheese
STEP 1: BROWN THE SAUSAGES

Remove the sausage casing, then slice them. Place sausages in a pan with oil and onion and brown for a couple of minutes pressing with a fork. Simmer with wine until reduced, then turn the heat off.
STEP 2: MAKE THE FILLING

In a small bowl mix : Ricotta cheese, spinach, Parmesan, salt and pepper.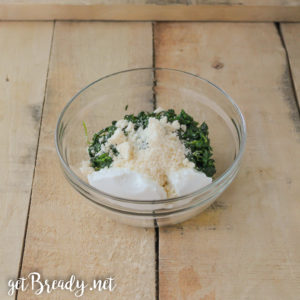 STEP 3: FILL THE PIZZA DOUGH

Unroll the pizza dough.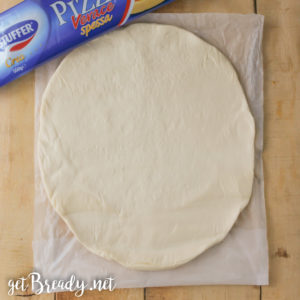 Spread the spinach filling on the dough.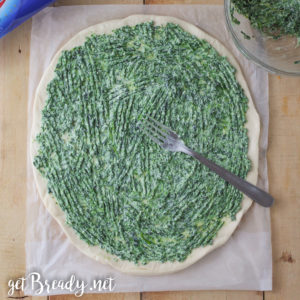 Add the sausages.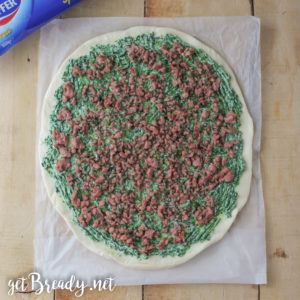 STEP 4: ROLL UP

Slice the dough into stripes, then roll them up.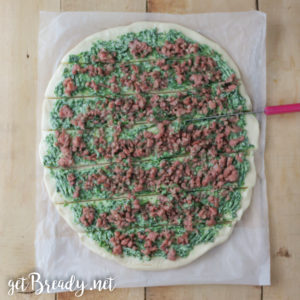 STEP 5: COOK
Place the rolls on parchment paper, sprinkle with Parmigiano cheese and cook in preheated oven at 220°C for about 15-20 minutes.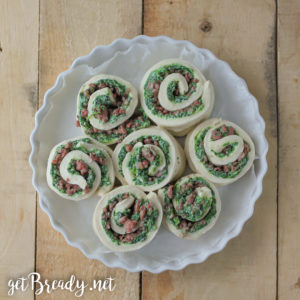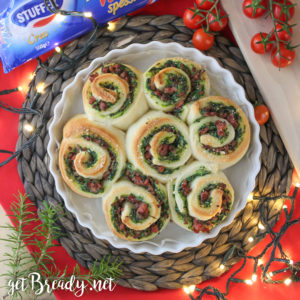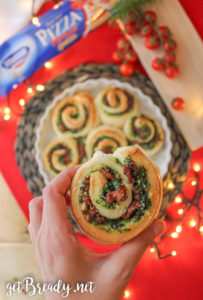 #getBready & enjoy your meal
Share on: