You know, second courses are the most insidious dishes for those who don't feel like Cannavacciuolo in the kitchen (Do you know him? He's a kind of Italian Gordon Ramsay!).

In Italy when you invite the family for a lunch  everyone expects a first course and a second curse too. If you don't make it be sure someone will finally find the courage to ask you: "Why??"

So, if you don't want to feel guilty and make them happy be ready!

Let's learn a smart recipe: beer chicken! very easy to prepare (I swear!) and above all delicious, tender and juicy.

Forget dry and stringy chicken and pop the cork!
SERVES 3 PEOPLE
READY IN 55 '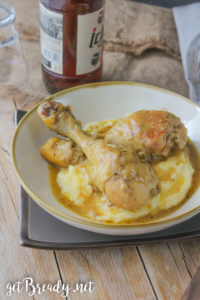 INGREDIENTS:
6 chicken drumsticks
1 teaspoon rosemary and oregano
Salt and pepper to taste
1 tablespoon extra virgin olive oil
1 tablespoon chopped celery, carrot, onion, rosemary
2 teaspoons extra virgin olive oil
33cl bottle light beer
1 pinch sugar
1 teaspoon vegetable stock powder (here the recipe)
½ glass cold water + 1 teaspoon flour
STEP 1: PREPARE THE CHICKEN
Pass the chicken drumsticks over a flame (I use the hob) to burn and remove any remaining feathers.
Place the drumsticks  in a baking dish and massage them with salt, pepper, rosemary, oregano and oil.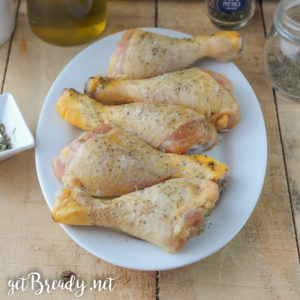 STEP 2: BROWN THE CHICKEN
Brown chopped celery, carrot, onion, rosemary and oil  in a non-stick pan  for one minute.
Add the drumsticks and brown them on every side.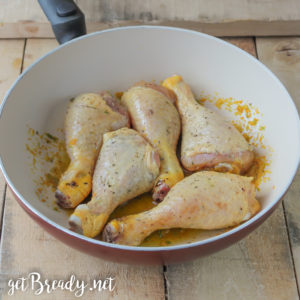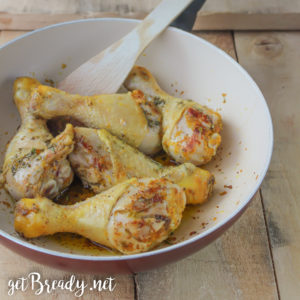 STEP 3: ADD BEER
Add beer and sugar and let it evaporate for 5 minutes.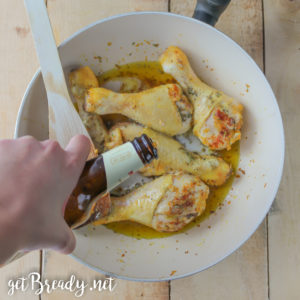 Cover the pan with the lid and cook for 45 minutes over medium heat, adding the vegetable stock powder halfway through cooking.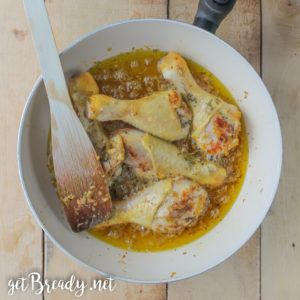 5 minutes before turning the heat off, thicken the sauce adding the mix of cold water and flour.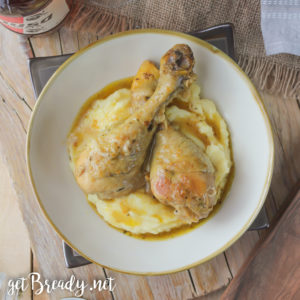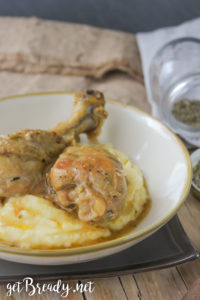 #getBready & enjoy your meal
Share on: