Allied of many, many dinners (and even lunch!), puff pastry will resolve the situation, once again!

No matter what is left into fridge, puff pastry can transform even the most feared ingredients, into a real gourmand recipe.

Don't you believe it? well try this roll: ricotta and red cabbage, never so good!
SERVES 4 PEOPLE
READY IN 30'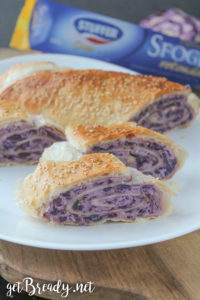 INGREDIENTS:
½ red cabbage ball
1 tablespoon extra virgin olive oil
1 teaspoon onion, chopped
½ glass water
8 oz ricotta cheese
1 tablespoon Parmigiano cheese
Salt and pepper to taste
1 roll puff pastry , rectangular (I used Stuffer)
1 tablespoon milk
Sesame seeds to taste
STEP 1: COOK THE BROCCOLI AND THE SAUSAGES
Finely slice red cabbage.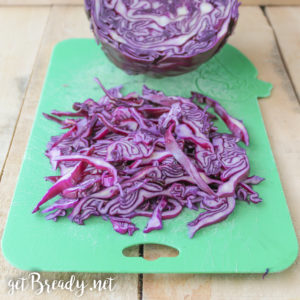 Place it in a non-stick pan with oil and onion and sautè for 1 minute.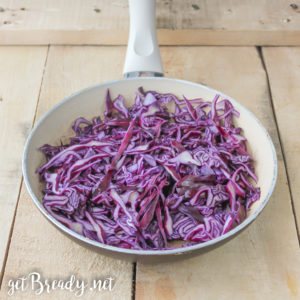 Add water and salt and cook for 8-10 more minutes covered with a lid.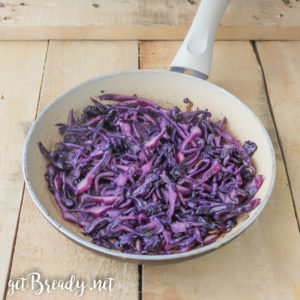 STEP 2: MAKE THE FILLING
In a bowl mix ricotta cheese, Parmigiano cheese, salt and pepper.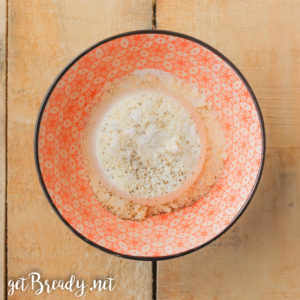 Add it to the cabbage pan.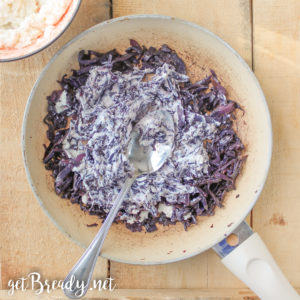 STEP 3: SHAPE THE STRUDEL
Unroll the puff pastry and spread the filling on it.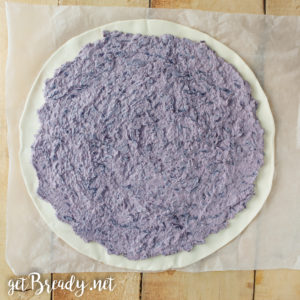 Roll it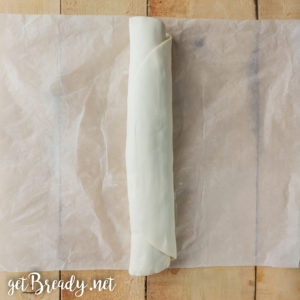 and make sure to press the borders with fingers.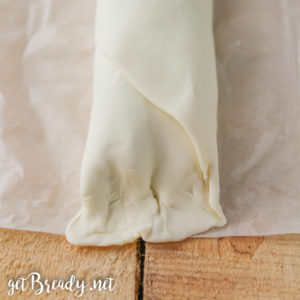 Brush the surface with milk and sprinkle with sesame seeds.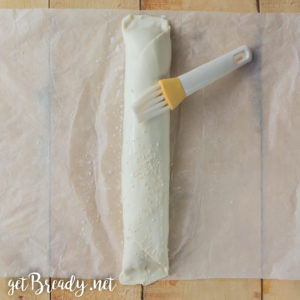 STEP 4: COOK THE STRUDEL
Cook for 20 minutes in preheated oven at 200 °C.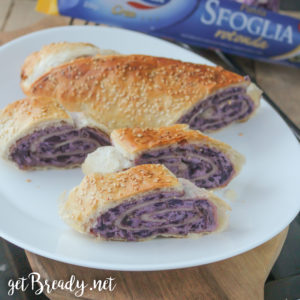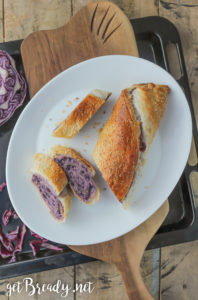 #getBready & enjoy your meal
Share on: