Looking for a second course and side dish in one fell swoop? Here they are!

Tender and juicy the ham and asparagus stuffed meatloaf will win you over at the first bite.

It has a delicate flavor that satisfies children and adults too and just a puree is enough to get complete a lunch!
SERVES 4-5 PEOPLE
READY IN 1h 20'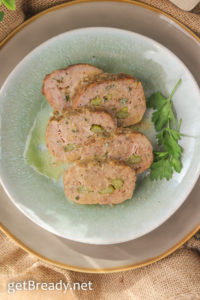 INGREDIENTS:
1 lb ground meat (pork + beef)
2 eggs
5 tablespoon Parmesan cheese
5 tablespoons breadcrumbs
1 teaspoon parsley, chopped
Salt, pepper and nutmeg to taste
½ glass milk
2 tablespoons Parmigiano cheese
7 asparagus, boiled
4 slices ham
3 tablespoons extra virgin olive oil
1 tablespoon butter
sage leaves
¼ glass white wine, dry
1 cup hot water
Salt and peper to taste
STEP 1:MAKE THE MIXTURE
Mix in a bowl: ground meat, eggs, Parmesan cheese, breadcrumbs, parsley, salt, pepper and nutmeg. Knead by hand.
STEP 2:ROLL OUT THE MIXTURE
Press the mixture with a fork on parchment paper sheet to get a rectangle.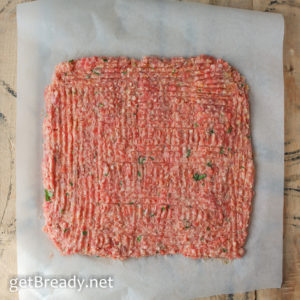 STEP 3: FILL
Sprinkle the rectangle with Parmigiano cheese.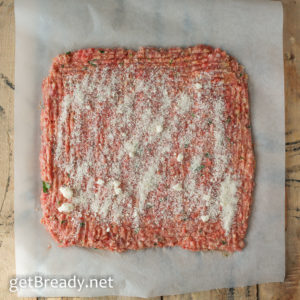 Add boiled asparagus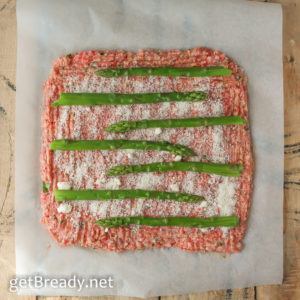 and cover with ham slices.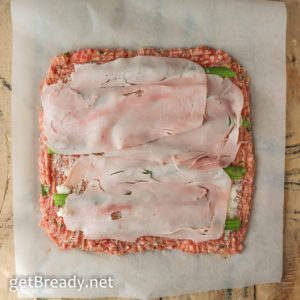 STEP 4:WRAP
Wrap the meat to shape the meatloaf,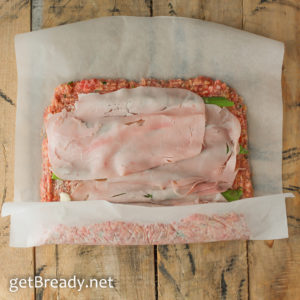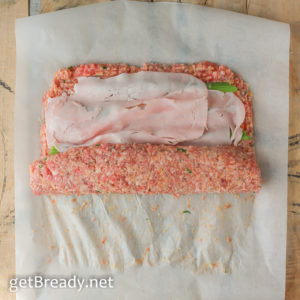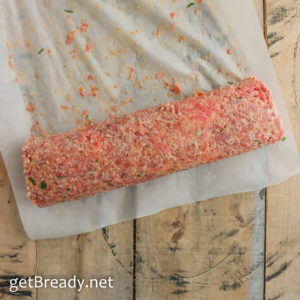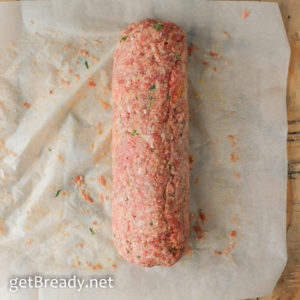 then wrap it with parchment paper and kitchen string.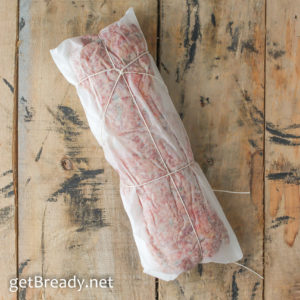 STEP 5: SAUTè
Place the meatloaf in a non-stick pan and let it sautè on each side.
STEP 6: COOK
Remove the meatloaf from the pan.
Place butter, oil and sage leaves into the pan and let them golden. Now add the meatloaf (without parchment paper this time!) and let it brown.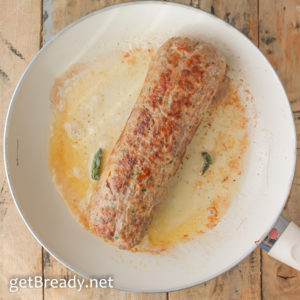 Simmer with white wine until reduced, then add hot water, salt and pepper and let cook for about 45 minutes.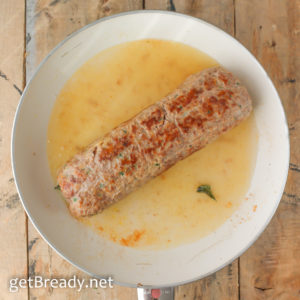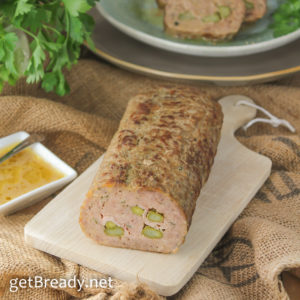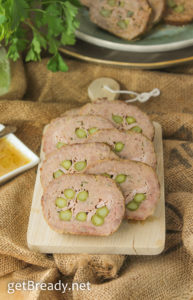 #getBready & enjoy your meal
Share on: