What's better than turning the oven on when the morning breeze gets cool?

I've already prepared the breakfast cake, so today I'm trying to make something special for lunch: a bread loaf!

I confess: I don't use spelled flour very often, but I had been intrigued for quite a while about it …

The instructions to make this beautiful loaf at home are very simple: you don't need sourdough or particular folds to get a nice bread with a crunchy crust and soft inside. Taste it sliced ​​with a drizzle of excellent extra virgin olive oil.
MAKES 1 BREAD LOAF

READY IN 2h 30′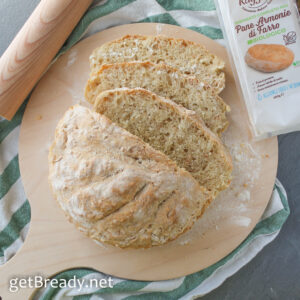 INGREDIENTS:
1 Pane Armonie di farro bio Ruggeri pack (splet flour + brewer's yeast)
9 oz lukewarm water
1 tablespoon salt
1 tablespoon extra virgin olive oil
flour to taste
STEP 1: MAKE THE DOUGH

Place flour + yeast in a bowl,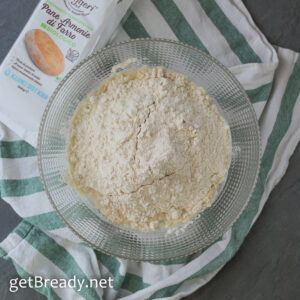 add water, salt, oil and mix with a fork, then knead by hand.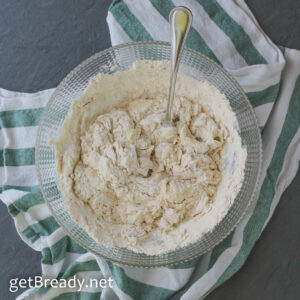 In 5 minutes you'll get a dough ball.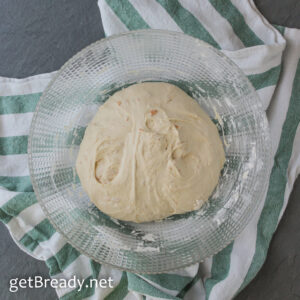 STEP 2: RESTING TIME

Place the dough in a cakepan lined with parchment paper and rest the dough for at least a couple of hours.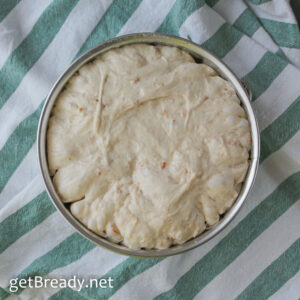 STEP 3: COOK
Sprinkle the dough with flour,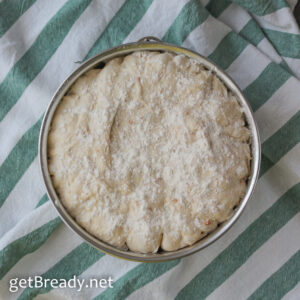 cut the surface with a blade.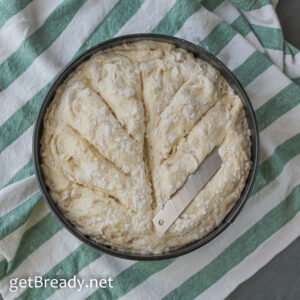 Cook in preheated oven at 220°C for ab. 25 minutes.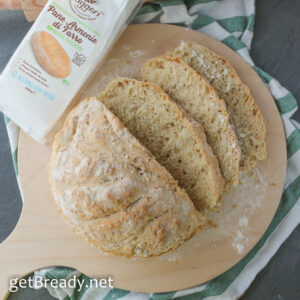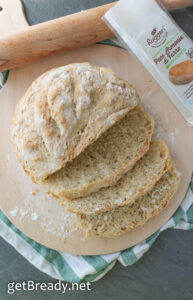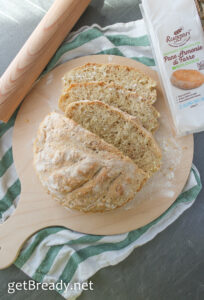 #getBready & enjoy your meal
Share on: