Here it is: finally the time has come for the authentic Italian strudel, the 100% original one.

    The dessert par excellence of my homeland, made of simple and sometimes unsuspected ingredients: did you know that to make an excellent strudel you also need breadcrumbs and a pinch of vinegar?

    Today I'm revealing all the secrets to prepare it at home.
MAKES 1 STRUDEL
READY IN 1h 10'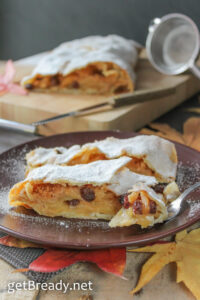 INGREDIENTS:
6,3 oz all-purpose flour
1/2 glass lukewarm water
1/2 egg
0.3 oz seed oil
1 tablespoon vinegar
1 pinch salt
seed oil to taste
4 apples, medium
1/2 lemon, juice and zest
1 tablespoon rum
4 tablespoons breadcrumbs
1 tablespoon butter
all-purpose to taste
1 tablespoon raisins
1 tablespoon pine nuts
2,2 oz sugar
Cinnamom powder to taste
melted butter to taste
icing sugar to taste
STEP 1: MAKE THE STRUDEL DOUGH

Place in a bowl: all-purpose flour, water, egg, oil, vinegar and salt. Combine the ingredients with a fork, then knead by hand to get a ball.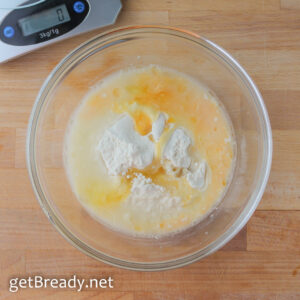 Brush the doug with oil, cover with clingfilm and rest for about 20 minutes.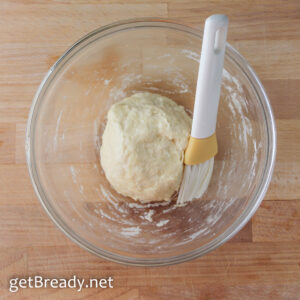 STEP 2: MAKE THE FILLING

Peel and slice the apples.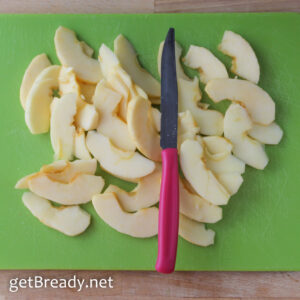 Place sliced apples in a bowl with lemon juice and zest and rum.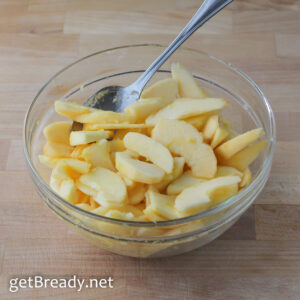 Melt the butter in a pan together with breadcrumbs to get a golden preparation.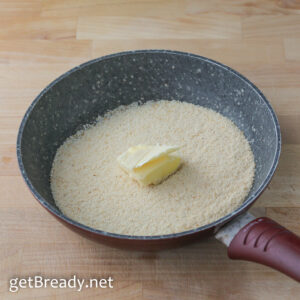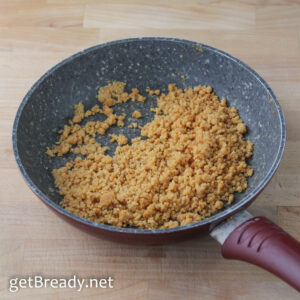 STEP 3: ROLL OUT AND FILL THE STRUDEL

Sprinkle the pastryboard with all-purpose flour.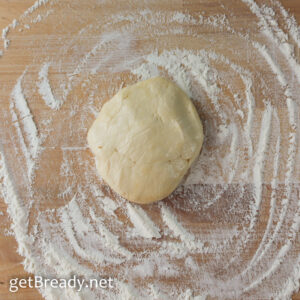 Roll the dough out using a rolling pin to get a very thin rectangle (about 46×37 cm).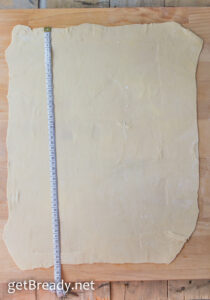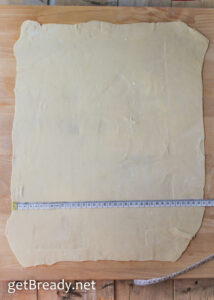 Place breadcrumbs on the left part of the rectangle.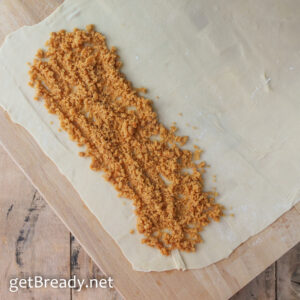 add apples,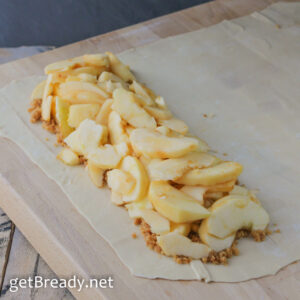 then raisins, pine nuts, sugar and cinnamon powder.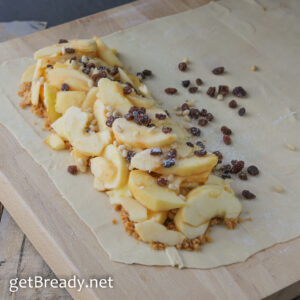 STEP 4: CLOSE THE STRUDEL
Gently roll the strudel to close it.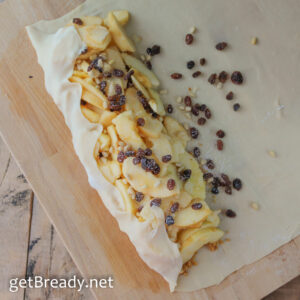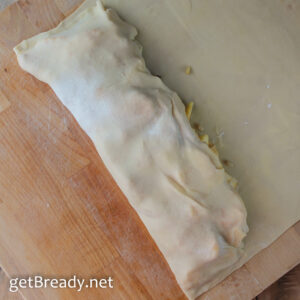 To make it easier, if you want, before filling the pasta you can transfer it to a clean cloth so once you have added the filling it will be easier to wrap.
Press the edges with fingers to prevent the filling from coming out during cooking.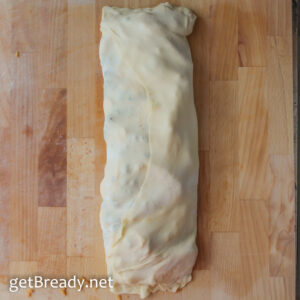 Brush the strudel with melted butter.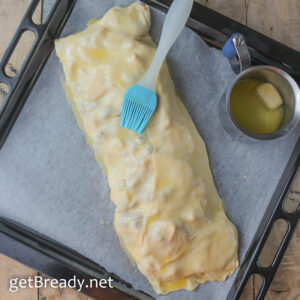 STEP 5: COOK
Bake the strudel in preheated oven at 180°c for about 35 minutes.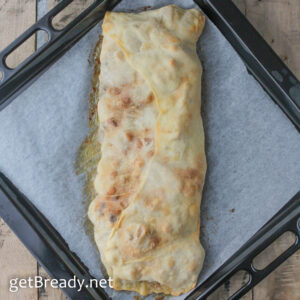 when cold aprinkle with icing sugar.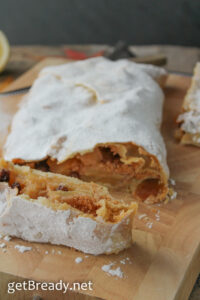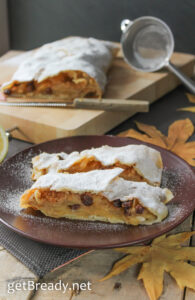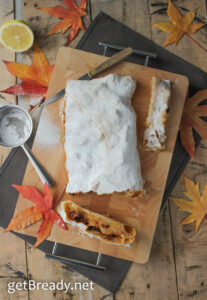 (from "Cucinare nelle dolomiti" H. Gasteiger, G. Wieser, H. Bachmann)
#getBready & enjoy your meal
Share on: