Sometimes I hesitate to eat cakes with fruit because sometimes happens that during cooking fruit settles on the bottom; the result is a cake that as time passes (because we don't finish the cake in a single day 😊) tends to get wet on the bottom forming a wet layer that makes the dessert unappealing.

Dont'worry: there are various tricks to solve the problem: one of them is to make fruit remain on the top! How to do it? By following my upside down cake recipe!

Try it: it's easy, quick and extra delicious despite being butter-free!
SERVES 5-6 PEOPLE
READY IN 1h 10'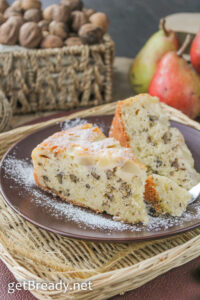 INGREDIENTS:
2 pears
3 eggs
3,5 oz seed oil
2,5 oz yogurt
5,5 oz sugar
7,7 oz 00 flour + 1 teaspoon baking powder
3-4 tablespoons wallnuts
2 tablespoons brown sugar
STEP 1: SLICE THE PEARS
Peel the pears and cube them. Keep aside.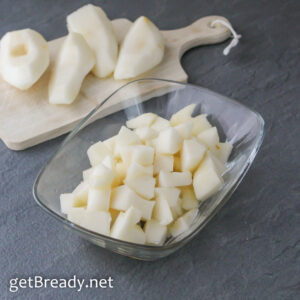 STEP 2: MAKE THE BATTER
Using an immersion blender, blend the eggs together with oil for a couple of minutes, then add yogurt and continue whipping for another minute.
Place the egg mix in a bowl and add flour + yeast and sugar little by little, whipping with the whisk.
Finally add chopped wallnuts.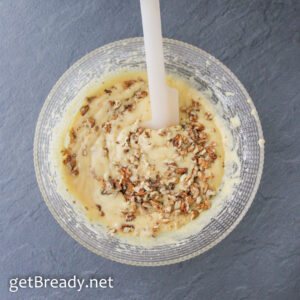 STEP 3: PUT IN THE TRAY
Line the pan with parchment paper and then sprinkle it with brown sugar.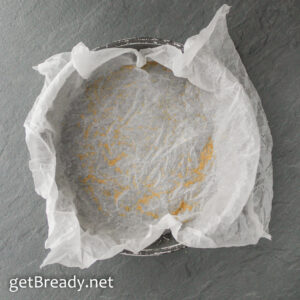 Pour diced pears,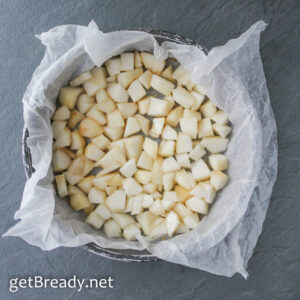 then add the cake dough.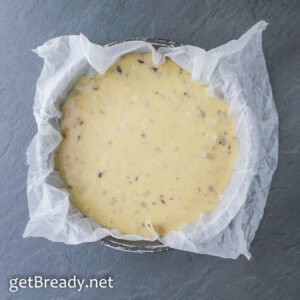 STEP 4: COOK
Bake the cake in a preheated oven at 180 °C for 40 minutes.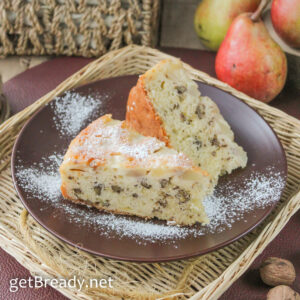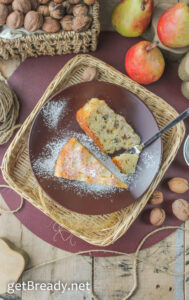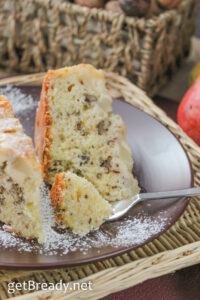 #getBready & enjoy your meal
Share on: