Soft, delicate and fragrant: these are the three adjectives that best describe this greedy cloud.

An excellent cake for breakfast or for a snack, especially delicious if served with a spoonful of custard cream on the side and a pour of cherry syrup.
MAKES 22-24 CM DIAMETER CAKE
READY IN 1h 5'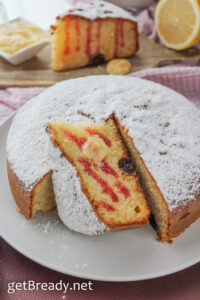 INGREDIENTS:
8,8 oz milk
Vanilla extract to taste
Peel of ½ lemon
3 egg yolks
2,3 oz sugar
0,7 oz corn starch
3 eggs at room temperature
9,1 oz sugar
½ lemon zest
4,4 oz seed oil
1 jar white yogurt at room temperature (I used Stuffer)
6,3 oz flour 00
3,1 oz potato starch
1 teaspoon baking powder
1 pinch salt
Butter and flour to taste for the pan
3 tablespoons cherries or sour cherries in syrup
STEP 1: MAKE THE CUSTARD
Pour the milk into a brick and add vanilla and lemon peel. Turn the heat on and wait until boils.
Meanwhile, in a saucepan (off the heat), mix the egg yolks, sugar and starch with a whisk to get a smooth cream.
When the milk has reached a boil, strain it and add it to the cream of egg yolks, mixing with a whisk.
Now put the saucepan on the stove and continue stirring until it has thickened (in maximum 8-10 minutes it is ready).
STEP 2: MAKE THE CAKE DOUGH
Place eggs, sugar and lemon peel in a bowl and beat with an electric mixer until the mixture is thick and swollen.
Now add oil a little at a time, continuing beating.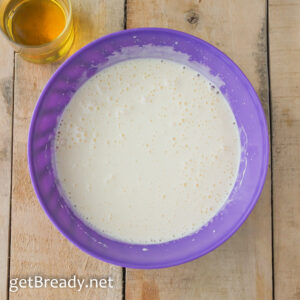 Add yogurt too.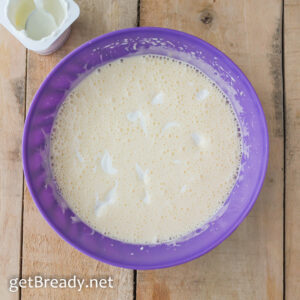 In another bowl, sift together flour, starch, yeast and add them one spoonful at a time to the dough.
Finally add salt.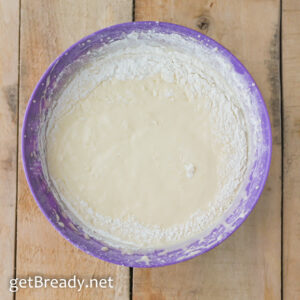 STEP 3: STUFF
Grease the pan and sprinkle with flour, removing the excess.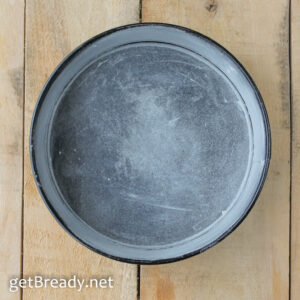 Pour the cake mixture into it, alternating it with the juice and cherries and teaspoons of cream (I recommend a little cream at a time, otherwise due to its weight it will tend to fall to the bottom during cooking).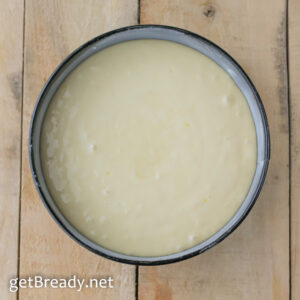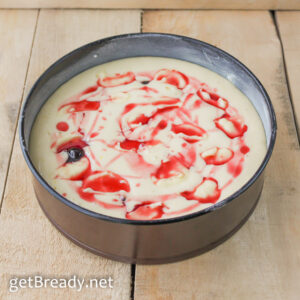 Don't use all the syrup and cream, but save some to serve with the cake.
STEP 4: COOK
Bake the cake in a preheated oven at 180 ° C for approx. 50 minutes (always do the toothpick test).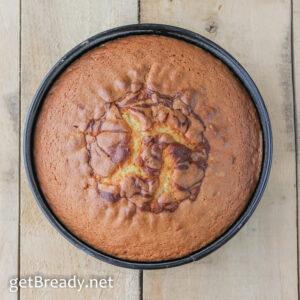 When cold, slice the cake and serve it with cherry syrup and a teaspoon of cream.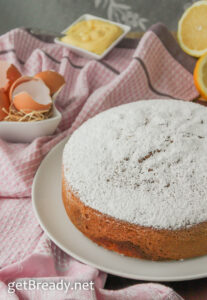 #getBready & enjoy your meal
Share on: