If it is true that in summer temperature is certainly not cold, it is equally true that a pinch of chili is still good for us!

What better occasion then that making succulent tacos …? yes, but the vegetarian version!

How is it possible?! Take  a look below!

MAKES 6 TACOS
READY IN 1h (+ soaking / cooking the beans)
INGREDIENTS:
5 oz black beans
3 tablespoons extra virgin olive oil
½ onion
2 cups tomato sauce
1 tablespoon tomato paste
Salt and Pepper to taste
1 whole chilli
1 clove
Cumin, oregano, garlic, curry to taste
1 teaspoon sugar
2 veg burgers (I used Stuffer)
2 cups vegetable broth
1 pinch chili powder
4 oz corn flour
2.8 oz flour 00
3 tablespoons extra virgin olive oil
lukewarm water to taste
frying oil to taste
STEP 1: COOK THE BEANS

(If you use pre-cooked beans you can start directly from step 2!)
Rinse the beans, then soak them in cold water overnight (it takes at least 12 hours to hydrate).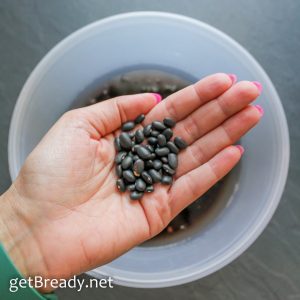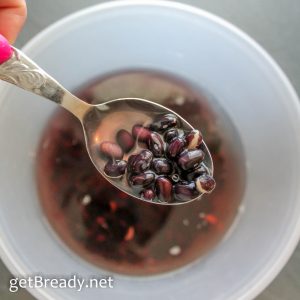 Now remove the resting water, then put them in a pot, add two fingers of fresh water and cook them for about 50 minutes.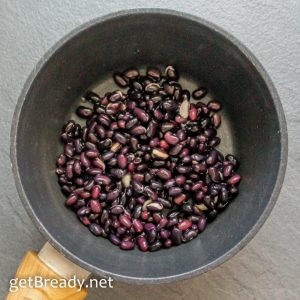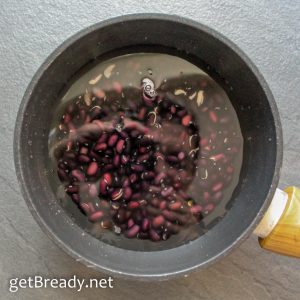 STEP 2: MAKE THE CHILI
Sautè onion and oil until golden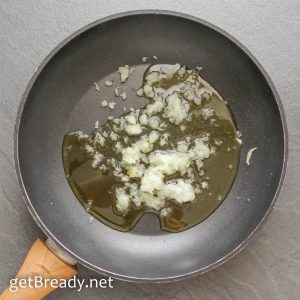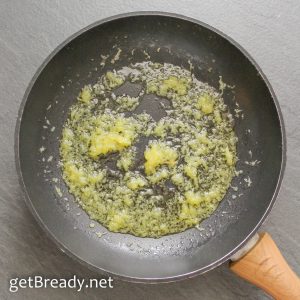 Now add tomato sauce,  tomato paste, salt, pepper, chilli, cloves, cumin, oregano, garlic, curry and sugar.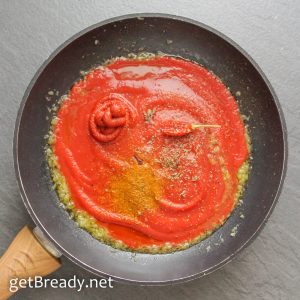 Mix,  add cubed veg burgers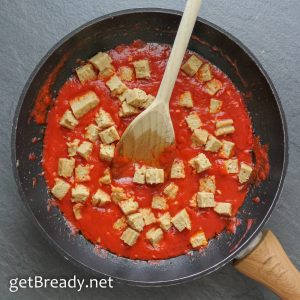 and broth. Cook coverd with a lid for about 30 min.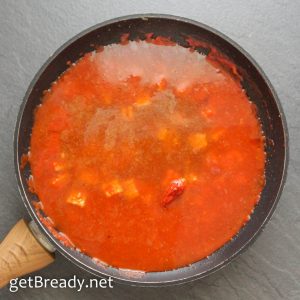 Now add cooked beans and if you like it spicy, add a pinch of chili powder.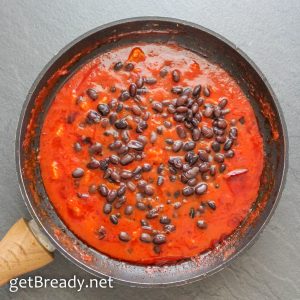 Let the veg chili rest at room temperature, keeping it covered with the lid.
STEP 3: MAKE TACOS
Put the two flours, oil and a little water in a bowl. Start kneading and add the water needed to get a smooth dough.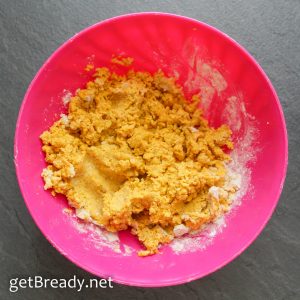 Once mixed, let it rest at room temperature for 15 minutes.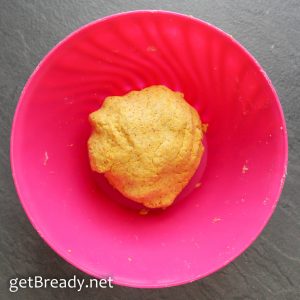 Take approx. 1/6 dough and roll it out with a rolling pin between two sheets of parchment paper.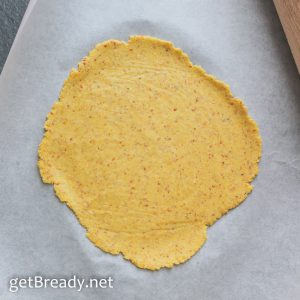 Cup it to get a circle (I used an inverted bowl).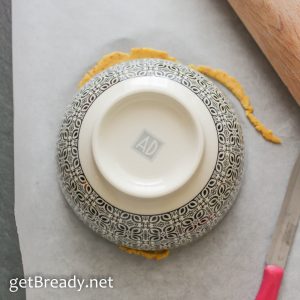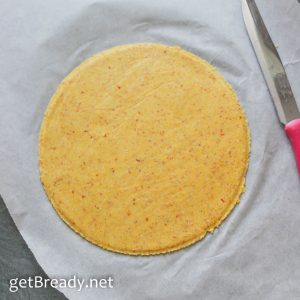 STEP 4:COOK TACOS
Heat oil in a pan, then add a circle of pasta and fry it for 5 seconds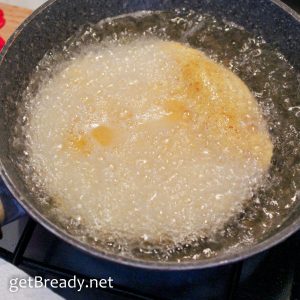 Now with the help of two cutlery, take the ends and fold them inwards to create the typical shape of the taco.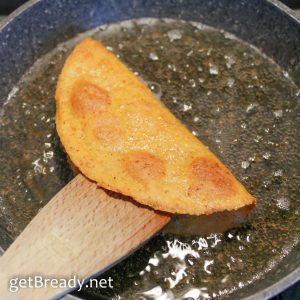 Cook for a minute on each side, frying the taco inside too (to do this, I keep it open with a wooden spoon). As soon as it is nice and crunchy, drain it and let it dry on absorbent paper.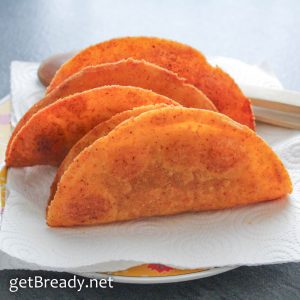 STEP 5: STUFF

All you have to do is to stuff tacos with sliced salad and the legendary chili veg! I recommend: password is abundant!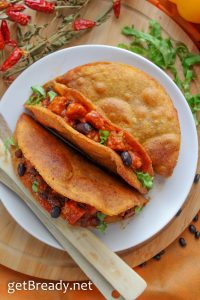 #getBready & enjoy your meal
Share on: