Ready for a slice?

The so-called "grape cloud" is a very very soft breakfast sweet! It's made of fluffy brioche enriched by the gentle sweetness of grape, the queen of the season.

September has arrived, back to school as well so we all need a special top-up to start the morning: here's my special way to do it!
MAKES 1 PLUMCAKE MOLD DOSE
READY IN 4h 10'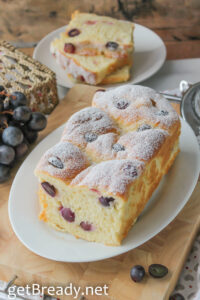 INGREDIENTS:
¾ cup manitoba flour
1/3 cube brewer's yeast dissolved into 150 g milk at room temperature
70 g of granulated sugar
1 egg
170 g manitoba flour
70 g butter* at room temperature
5 g salt
Flour to taste
2-3 tablespoons sugar
1 bunch grapes
1 cup milk*
1 tablespoon sugar
Grapes to taste
* choose lactose-free products and this recipe will also be excellent for those who are lactose intolerant

STEP 1: MAKE THE DOUGH
Put in a bowl: flour, yeast dissolved into milk, sugar and mix with a fork to combine the ingredients.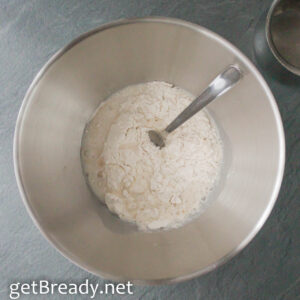 Cover the bowl with plastic wrap and make the dough rise for about 30 minutes.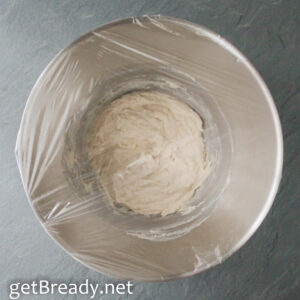 STEP 2: ADD THE OTHER INGREDIENTS
Add to the dough: the egg, flour and butter. Knead vigorously (if you have a mixer available, use it, otherwise work the dough by hand until you get a smooth dough).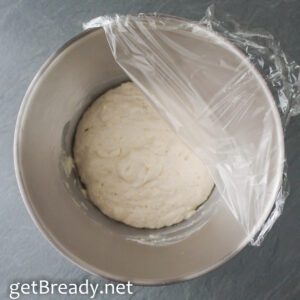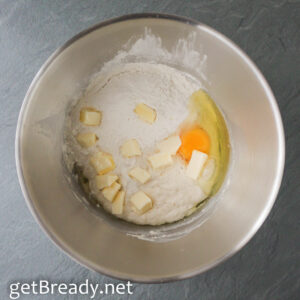 It's time to add salt, then knead again.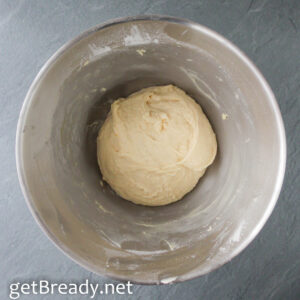 STEP 3: RISE IN THE BOWL
Cover the bowl with plastic wrap and let the dough rise at room temperature for a couple of hours.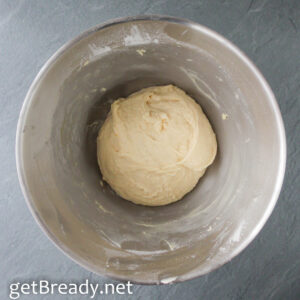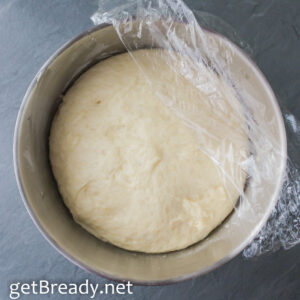 STEP 4: STUFF THE DOUGH
Dust the pastry board with a bit flour, then roll out the dough with a rolling pin giving it a square shape.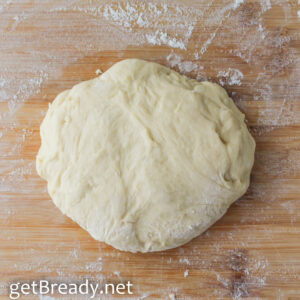 Divide the dough into 4 squares,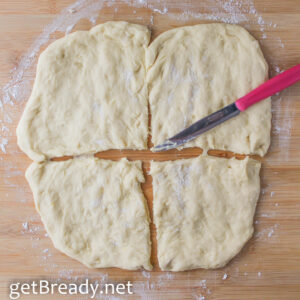 sprinkle each square with a teaspoon of sugar and a few grapes divided in half (make sure you remove the seeds!).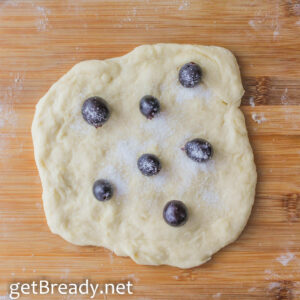 Now fold the top and bottom ends towards the center of the square without overlapping,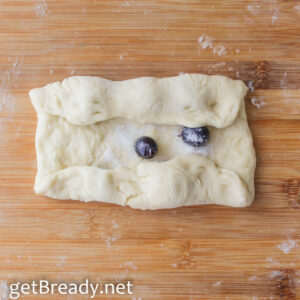 and roll up from left to right.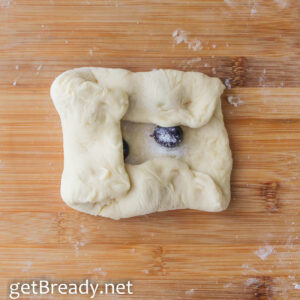 You will thus have obtained 4 stuffed rolls.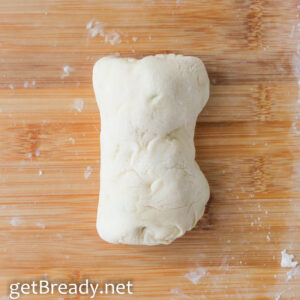 STEP 5: RISE IN THE MOLD
Line a loaf pan with a sheet of wet and then well squeezed parchment paper, then place the 4 rolls inside. Make sure you keep the closing part low.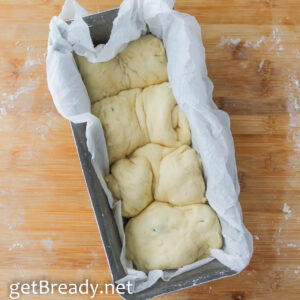 Let the plumcake rise in the turned off oven for about an hour (or in any case until it doubles in volume).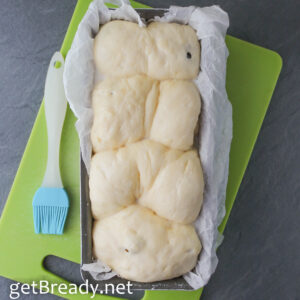 STEP 6: BAKE
With extreme delicacy, brush the surface of the brioche with milk, then sprinkle with sugar and the grapes divided in half.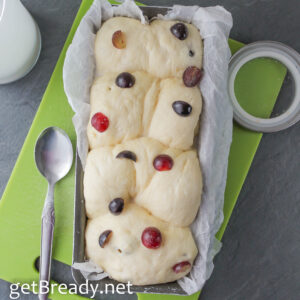 Bake the brioche in preheated oven at 170°C for about 25 minutes.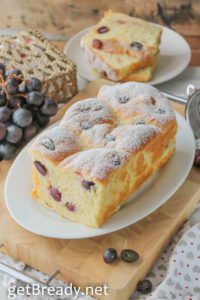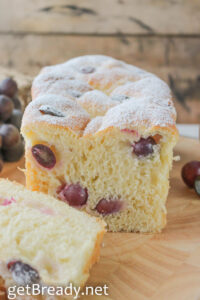 #getBready &enjoy your meal
Share on: