So crispy and tasty that you can't resist! These delicious crackers are your ideal snack, the antioxidant recipe for your health!
MAKES 50-60 BITES
READY IN 12h (beacuse of the raising time!)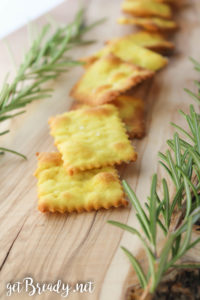 INGREDIENTS
7 oz all-purpose flour
1/2 oz brewer's yeast, dry
½ teaspoon honey
4 1/2 oz water
1 teaspoon fat
1 tablespoon turmeric powder
1 tablespoon rosemary, chopped
Salt to taste
all-purpose flour (for the pastry board)
1/2 glass water + 2 tablespoons extra virgin olive oil
coarse salt to taste
STEP 1: MAKE THE DOUGH
In a bowl mix the first 8 ingredients until you get a smooth dough. Cover it with cling film and place it into the fridge all night long.The day after remove the bowl from the fridge and let it rest at room temperature for 3 hours.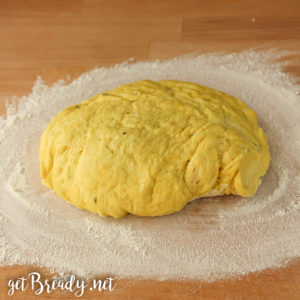 STEP 2: ROLL OUT THE DOUGH

Place the dough on a lightly floured pastry board and roll it out (0,5 cm thin) using a rolling pin or a pasta maker. Divide the sheet in little squares about 3×3 cm ( if you have it you can use a "ravioli" mold), then puncture them with a fork.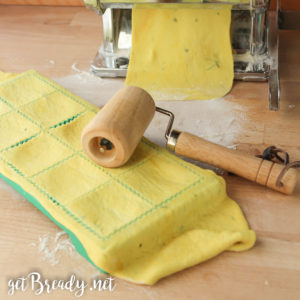 STEP 3: SPRINKLE WITH WATER AND OIL

Place the squares on a parchement paper sheet and sprinkle them with a mixture of water and oil, adding coarse salt to taste.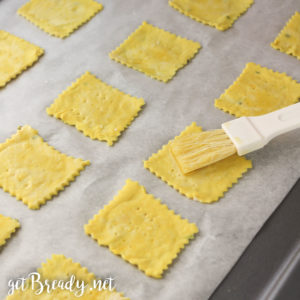 STEP 4: COOK
Cook the bites in preheated oven at 200°C for about 8 -10 minutes.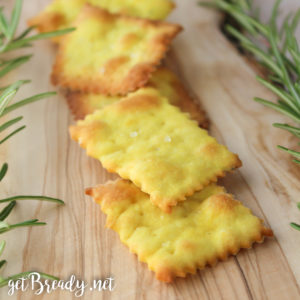 #getBready & enjoy your meal
Share on: