It's so cold outside.. it's time to cook something warm and delicious… ready for my crepe soup?
SERVES 3 PEOPLE
READY IN 15′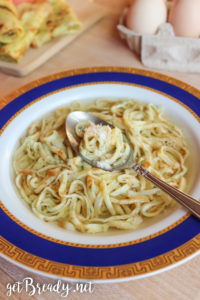 INGREDIENTS
1 egg
4 1/2 oz all-purpose flour
1 cup milk
Salt and parsley to taste
Chicken broth (click for the recipe)
Parmesan cheese to taste
STEP 1: MAKE THE BATTER

Whisk the eggs with all-purpose flour, milk, salt and parsley to get a thick batter  (if necessary add a little milk / all-purpose flour to make it more liquid /thicker).
STEP 2: COOK THE CREPES
Place a ladle of batter in a hot frying pan and tilt the pan with a circular motion so that the batter coats the surface evenly. Cook the crepe for a couple of minutes on both sides. Do the same with the remaining batter.
STEP 3: SLICE THE CREPES

Roll the crepes and finely slice them.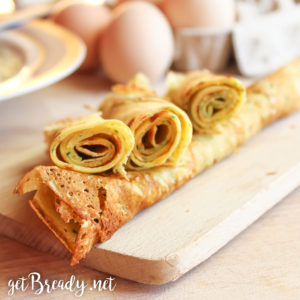 STEP 4: SERVE
Place two ladles of broth in the dish, add 2-3 tablespoons of sliced crepes and sprinkle with Parmesan cheese.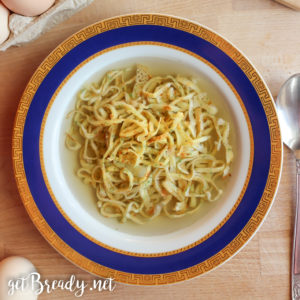 #getBready & enjoy your meal
Share on: