My ideal breakfast is made of  healthy sweets like this delicious plum cake (it's a butter-free cake!)!  Toasted hazelnuts… smell like home.
SERVES 6 PEOPLE
READY IN 1h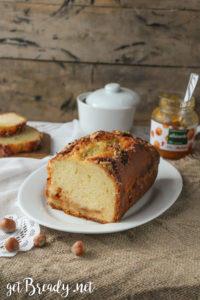 INGREDIENTS
3 eggs
1 cup sugar
½ cup seed oil
½ cup milk
2 cups all-purpose flour
1 teaspoon  baking  powder
2 tablespoons chopped hazelnuts
Apricot jam to taste
chopped hazelnuts to taste
STEP 1: MAKE THE BATTER

Using an electric beater, beat well eggs + sugar until smooth (it takes ab. 5-6 minutes).
Add, little by little, oil and milk.
Sift the flour, combine it with baking powder and add it to the mixture. Finally add chopped nuts.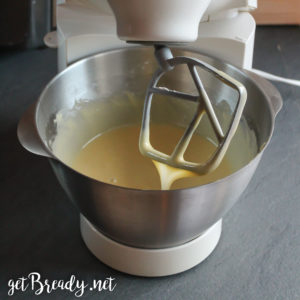 STEP 2: ADD THE JAM

Place the mixture in a plumcake mold tin covered with parchment paper. Now add spoonsfull of jam on it  ( ab. 6-8 spoons).
STEP 3: COOK

Cook the plumcake in preheated oven at 180°C for 40-45 minutes.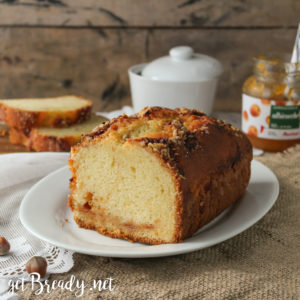 #getBready & enjoy your meal!
Share on: