Broccoli pies are easy, delicate and healthy.

If you serve it with cheese or saffron sauce it becomes a smart entrée  for a family lunch. Wanna try?
MAKES  7  SMALL PIES
READY IN 1h 10'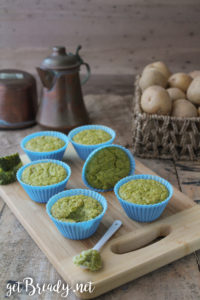 INGREDIENTS
1 broccoli
Water and coarse salt to taste
1 egg white
1 cup bechamel sauce
1 egg yolk
2 tablespoons Parmesan cheese
Salt and pepper to taste
Butter to taste
Breadcrumbs to taste
STEP 1: BOIL BROCCOLI

Wash broccoli, then cut it into pieces (remove the hardest part with a potato peeler). Cook broccoli in hot salted water for about 12-15 minutes, then drain and mash it (I used a masher).
STEP 2: BEAT THE EGG WHITE

In a bowl beat the egg white until stiff.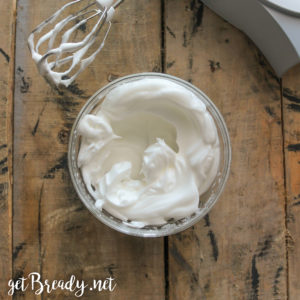 STEP 3: MIX
Add to the broccoli bowl the following ingredients: bechamel sauce, yolk, Parmesan cheese, salt and pepper.  Mix the ingredients, then add – little by litttle – the egg white.
STEP 4: COOK
Brush the molds with some butter, then sprinkle with breadcrumbs and fill with the broccoli mixture.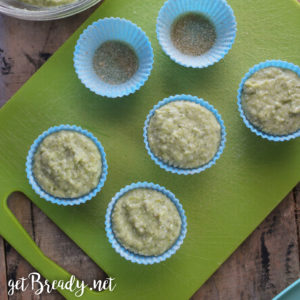 Place some water in a baking tin, then place the molds into the baking tin (so that the pies will cook in water bath). Cook the broccoli pies in preheated oven at 180°C for 40 minutes.
#getBready & enjoy your meal
Share on: