It's time for tomato preserve!

I confess, this is my first time. It's not Chrstmas time yet, but a blond angel yesterday came to my house with a cart full of yummy tomatoes!

So I asked advices and read food book tips to make my first tomato preserve.

I'm so happy, the result it's fantastic!

Let's make it together.
MAKES 4 JARS
READY IN 3h 15′
INGREDIENTS
2 kg tomatoes
6-7 basil leaves
salt to taste
sugar to taste
STEP 1: WASH AND CUT THE TOMATOES
Dip the tomatoes in water and wash them.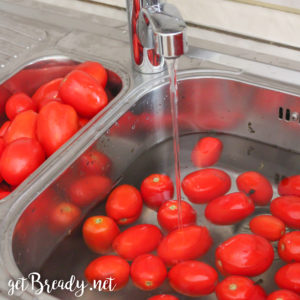 STEP 2: CUT THE TOMATOES
Remove the green part with a knife;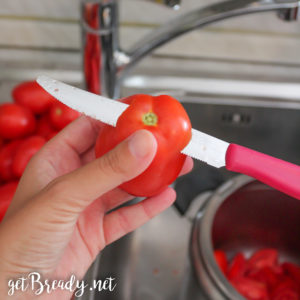 then cut the tomatoes in 4 pieces and put them in a large pot.
STEP 3: COOK
Cook tomatoes on medium heat for a couple of hours them add basil and salt and cook one more hour.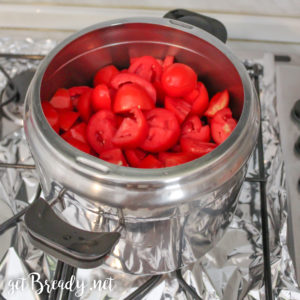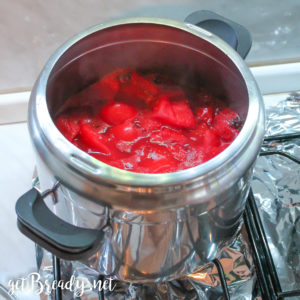 STEP 4: MASH THE TOMATOES
Place cook tomatoes in a vegetable mill and mash. You can decide how thick you want your preserve and choose the ideal tool.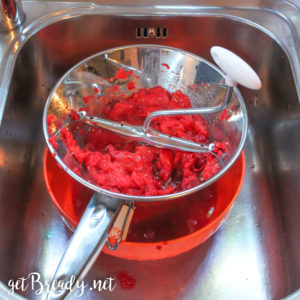 STEP 5: BOTTLE

Taste the sauce and add some more salt or sugar if it needs.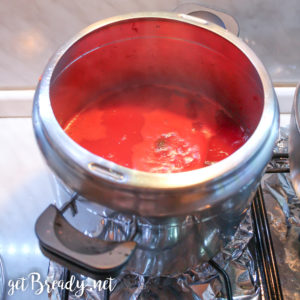 While the sauce is still hot transfer tomato into the jars using ladle and funnel.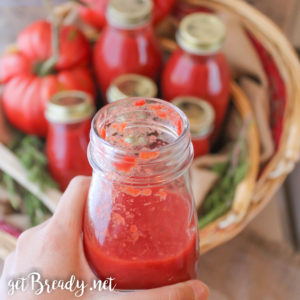 Close the jars, turn them upside down, cover with a rug and cool at room temperature.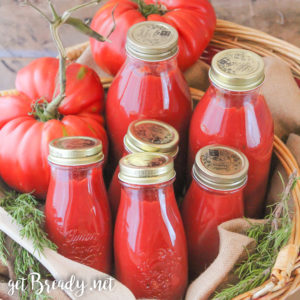 A PIECE OF ADVICE: Fill the jars 1 cm full from the border to vaccum.
#getBready & enjoy your meal
Share on: