Tantalizing and quick, these are the secrets of delicious rolls!

This is a smart one-pot recipe to make a second course + side dish, ideal for family dinners or even guests ones.

Thanks to the special taste of speck and "Cuor di Fassa cheese" the rolls will win the heart of everybody.

SERVES 2 PEROPLE
READY IN 30′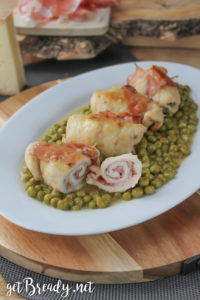 INGREDIENTS
5-6 chicken slices
salt and pepper to taste
rosemary to taste
12 speck slices
Cuor di fassa cheese to taste
1 tablespoon all-purpose flour
1 teaspoon onion, chopped
2 tablespoons extra virgin olive oil
1/4 glass white wine
1 cup hot water
1 teaspoon vegetable stock powder (try my recipe!)
1 can steamed peas
STEP 1:  SEASON THE CHICKEN SLICES

Place the chicken slices on a cutting board and season with salt, pepper and rosemary.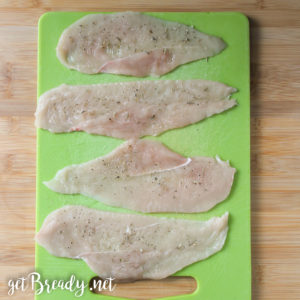 STEP 2:  STUFF IT

Place one speck slice on chicken slices,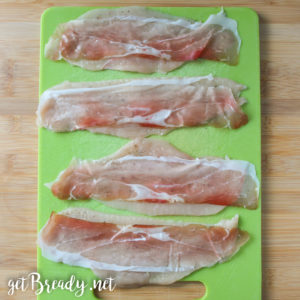 add some cheese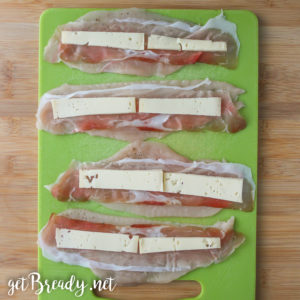 and cover with another speck slice.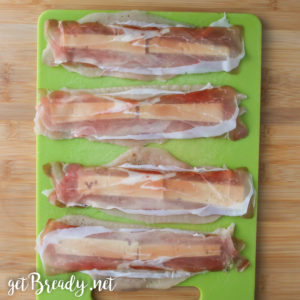 Wrap the chicken slices and close with a couple of  toothpicks.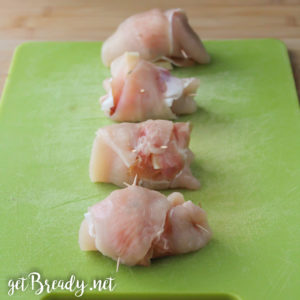 STEP 3: COOK
Add some flour to the rolls. Save.
Place chopped onion and oil in a pan and let golden, then add floured rolls and brown on each side.
Simmer with wine until reduced.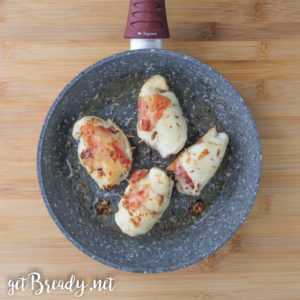 STEP 4: ADD PEAS

Add hot water and vegetable stock powder. Cook for about 10 minutes covered with a lid.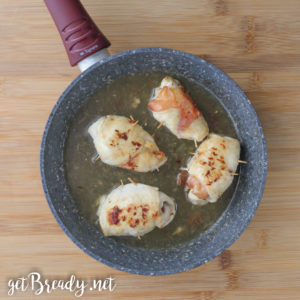 Add steamed peas and cook for 5-10 more minutes.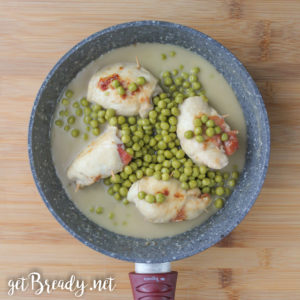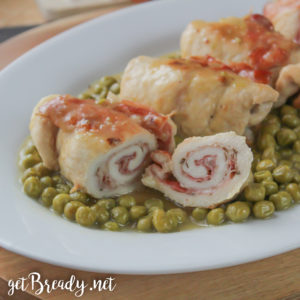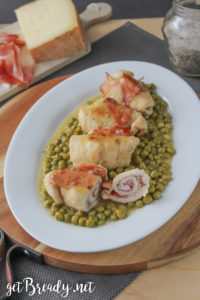 #getBready & enjoy your meal
Share on: