Approved by Francy's fit-family-team (so she said!)

A dark chocolate filling, a soft and spongy cake even without butter and delicious fresh fruit. In hindsight, it would actually seem like a dessert for health-conscious people, but believe me if I tell you that it is definitely greedy! Ready to do penance if you try it and it disappoints you!

Come-on: after-celebration breakfasts need a lot of (sweet) charge.
SERVE 5-6 PEOPLE

READY IN 1h 10'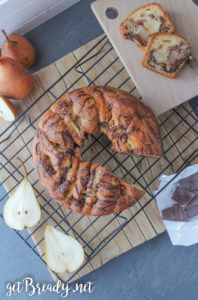 INGREDIENTS:
2 pears
1 tbsp lemon juice
1 tbsp sugar
3 eggs
3,5 oz seed oil
2,5 oz yogurt
5,5 oz sugar
7,7 oz 00 flour + 1 teaspoon baking powder
Butter and flour to taste
3,5 oz dark chocolate
STEP 1: SLICETHE PEARS
Peel the pears and slice them , then put them in a bowl and sprinkle with lemon juice and sugar. Keep it aside.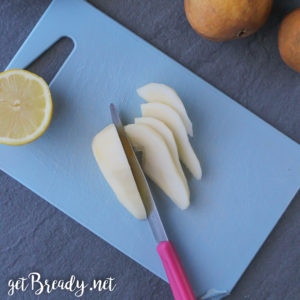 STEP 2: MAKE THE BATTER

Using an immersion blender, blend the eggs together with oil for a couple of minutes, then add yogurt and continue whipping for another minute.
Place the egg mix in a bowl and add flour + yeast and sugar little by little, whipping with the whisk.
Grease and flour a cake tin then pour the dough into it.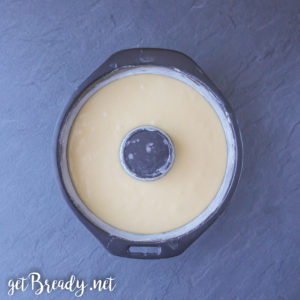 STEP 4: ADD CHOCOLATE AND PEARS

In a saucepan melt  chocolate in a bain-marie and once cold add it to the cake.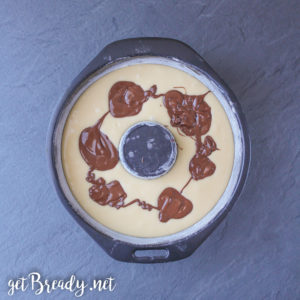 With a toothpick draw circles into the dough to mix it.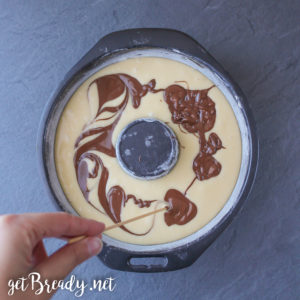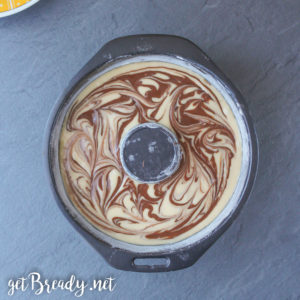 Now take the sliced pears and sink into the dough for half their height.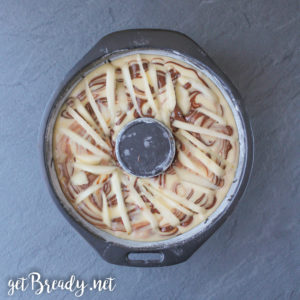 STEP 3: COOK
Bake the cake in a preheated oven at 180 ° C for 40 minutes.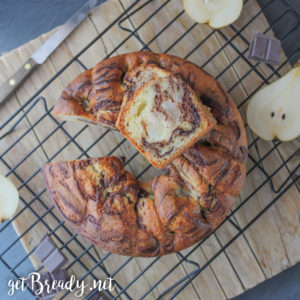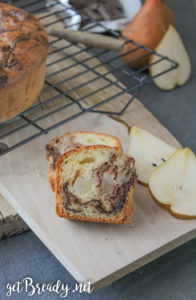 #getBready & enjoy your meal
Share on: