The secret to excellent spaghetti with clams is only one and today I'm revealing it to you.

That's a little trick, so easy  but so necessary too, to transform plain pasta with clams into a velvety goodness.

Trust me: it'll tickle your pickle
SERVES 3 PEOPLE
READY IN 25′

INGREDIENTS:
1clam net (ab. 17 oz)
2 tablespoons extra virgin olive oil
1 teaspoon onion
10,5 oz spaghetti
Water and coarse salt to taste
1 tablespoon chopped fresh parsley
STEP 1: CLEAN THE CLAMS
Wash the clams under water, then beat them one by one on the cutting board to check the presence of sand (if they break and sand comes out the clam isn't ok, waste it). Let the claims into water until step 2.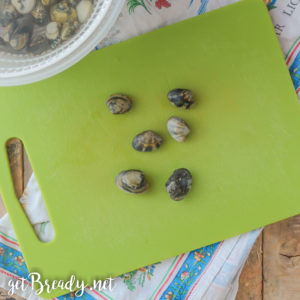 STEP 2: OPEN THE CLAMS
Gently brown onion in oil in a non-stick pan.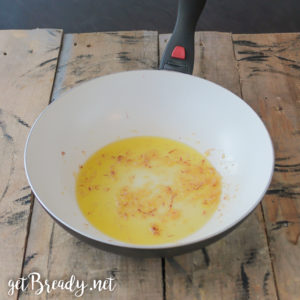 Now drain the clams and add them to the pan, covering with a lid.
Cook over high heat until the clams open, then turn the heat off and collect the clams in a bowl while leaving the cooking juices in the pan.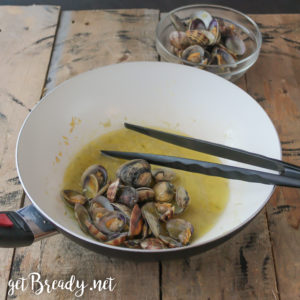 STEP 3: COOK THE PASTA
While the clams are cooking, cook the spaghetti in boiling salted water 2 minutes less than the time specified on the pack.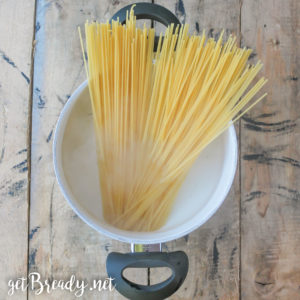 STEP 4: THE SECRET: MAKE IT CREAMY
Drain the spaghetti keeping aside a couple of glasses of the cooking water and add them to the pan of the clam juice.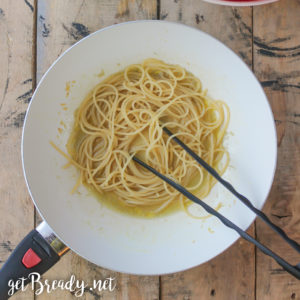 Mix carefully for a couple of minutes adding the water kept aside, the clams and finally parsley.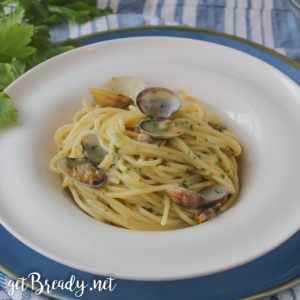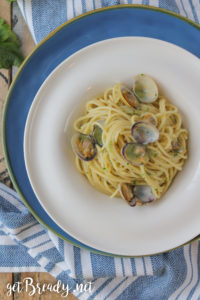 A PIECE OF ADVICE: to clean the clam it would be better to complete step 1 by diping them in salted water for a couple of hours.
#getBready & enjoy your meal
Share on: