What do you do when chocolate chips are hanging around the pantry? A sweet, clear!

But even if there is half a bar of milk chocolate, 4 squares of the white one and just a spoonful of dark chocolate chips? Sure! chocolate is good even if mixed.

So get ready for your new favorite breakfast dessert: the sofficiona, soft like heaven clouds!
SERVES 6-9 PEOPLE
READY IN 50'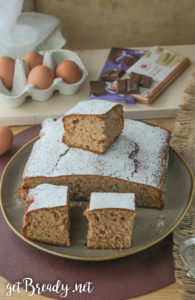 INGREDIENTS:
3,5 ozchocolate (any!)
3 eggs
7 oz sugar
½ cup of seed oil
½ cup of milk
8,8 oz flour + 1 teaspoon baking powder
icing sugar to taste
STEP 1: MELT THE CHOCOLATE
Put the chocolate in a non-stick jug, place it in a half-filled pot of water, light the fire and gently melt the chocolate.
Once melted let it cool.
STEP 2: MAKE THE MIXTURE
Put the eggs and sugar in a bowl and whip with the electric whisk until smooth (it takes about 8-10 minutes).
Add milk  little by little, oil
flour + yeast (carry on beating)
and finally melted chocolate.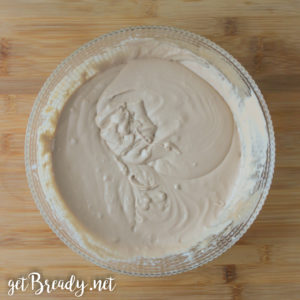 STEP 3: COOK
Place the mixture in baking tray lined with parchment paper, leveling it with a spoon.
Bake the cake in a preheated oven at 180 ° C for about 45 minutes (I recommend you always do the toothpick test to check the ideal cooking time!)
STEP 4: THE FINAL TOUCH
Once cooked and cooled sprinkle the surface of the cake with icing sugar.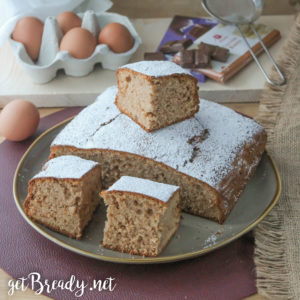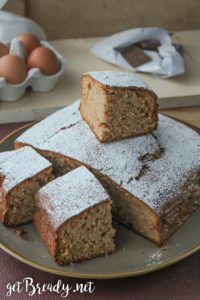 #getBready & enjoy your meal
Share on: