Let's tempt our tastebuds tasting this cake!

What an incredible cake this puddig cake: very very creamy, pudding tasting I dare say!

It recalls me some British sweets, delicious!

Bananas offer an unique and unmistakable flavor and help to keep the creamy dessert super sweet.

Once in a lifetime you have to try it! … Will it be for you today too?
SERVES 6-9 PEOPLE
READY IN 1h 15 '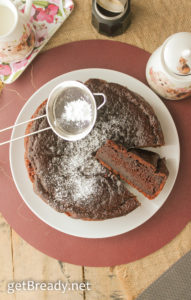 INGREDIENTS:
3 ripe bananas
2 eggs
1/3 cup seed oil
1 very small cup coffee (cold)
7 oz sugar
1 teaspoon vanilla extract
8 oz all-purpose flour
2 tablespoons bitter cocoa powder
½ oz baking powder
½ teaspoon baking soda
1 pinch salt
½ cup water
1 small jar white yogurt
STEP 1: BLEND THE BANANAS
Cut the bananas into slices and blend them to make a cream.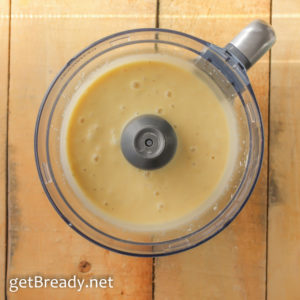 STEP 2: MAKE THE MIXTURE
Transfer blended bananas in a bowl and add the eggs, one at a time, and oil, whipping the mixture with the whisk.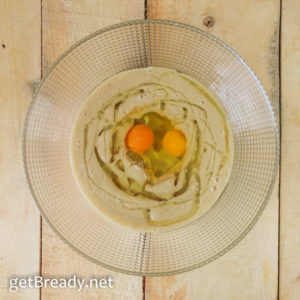 Gradually enter the (cooled) coffee, sugar and vanilla extract.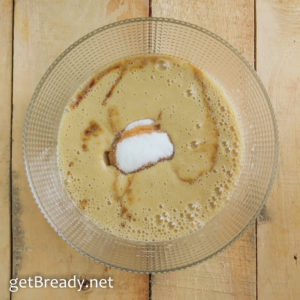 STEP 3: MIX THE DRY INGREDIENTS
In another bowl, sift the flour with cocoa, baking powder and baking soda.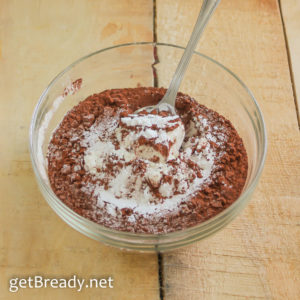 STEP 4: ADD THE REMAINING INGREDIENTS
Gradually add the dry ingredients to the bowl by continuing whipping with the electric whisk. Finally add just a pinch of salt.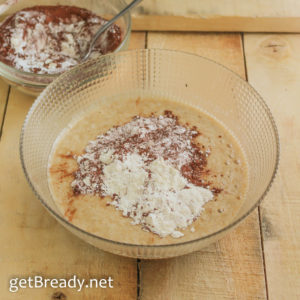 You will get a creamy chocolate-colored dough.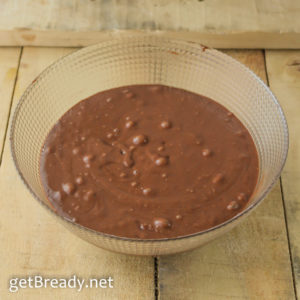 Now add the water and yogurt. Mix carefully the ingredients.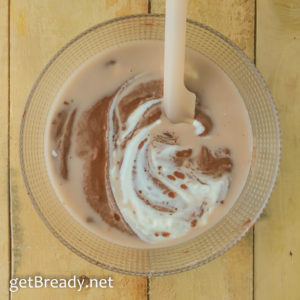 STEP 5: COOK
Transfer the mixture in a baking tin lined with parchment paper and cook in a preheated oven at 170 – 180 °C for about 1 hour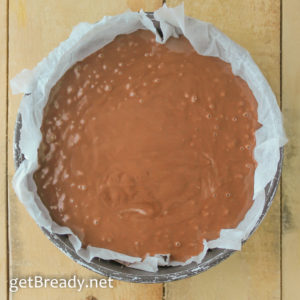 (do the toothpick test to verify correct cooking!).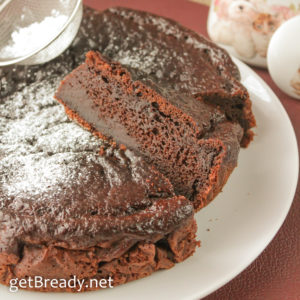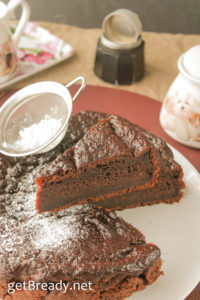 #getBready & enjoy your meal
Share on: