After so many temptations it's time to detox the stomach… so what about a velvety vegetable soup?

This time I chose to make it with broccoli: very easy and excellent.

 An ideal dinner if for lunch you've indulged in some extra gluttonies or if you are simply looking for something good and healthy too.
SERVES 4 PEOPLE
READY IN 30′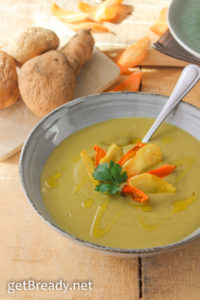 INGREDIENTS:
2 potatoes
1 broccoli
2 tablespoons extra virgin olive oil
1 US quart hot water
vegetable stock powder to taste (here the recipe)
1 potato
1 carrot
extra virgin olive oil to taste
salt to taste
extra virgin olive oil to taste
STEP 1: CUT VEGETABLES

Peel potatoes and cube them. Wash broccoli, remove the hardest part and cube it.
Place sliced vegetables in a pan.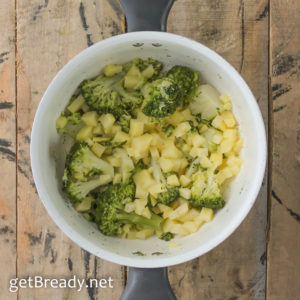 STEP 2: COOK
Add oil and saute' for 1 minute.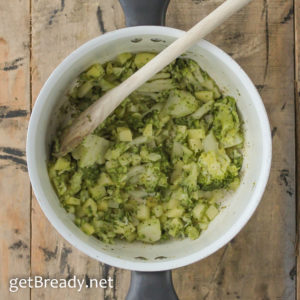 Add hot water, vegetable stock powder (here the recipe) and cook cover with a lid for about 25-30 minutes (until vegetables get very very soft).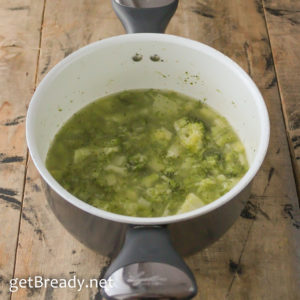 STEP 3: PREPARE THE DECORATION

While the soup is cooking let's prepare the decoration!
Peel and finely slice the patato and carrot. Place them on baking tin lined with parchment paper. Brush with oil and sprinkle with salt. Cook in preheated oven at 180°C for about 10 minutes.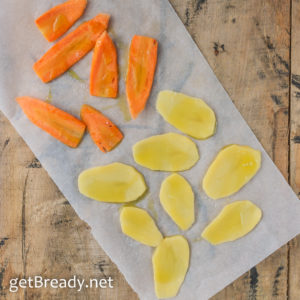 STEP 3: BLEND THE SOUP

Blend the soup with a hand blender.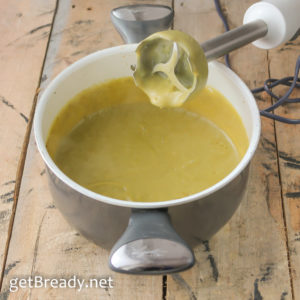 Place a ledle of soup in a dish, decore with sliced vegetables and add oil.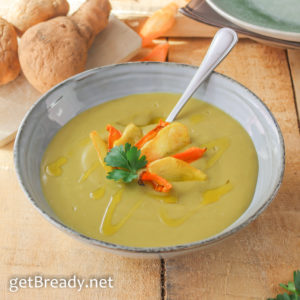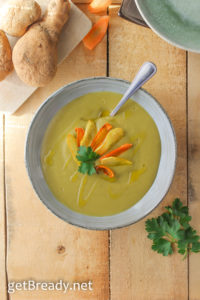 #getBready & enjoy your meal
Share on: