A specialty made in Liguria, my mother's homeland!

I find her homemade comfort food better then masterchef's masterpieces 😉

A tomato-free sauce, ideal for pasta, lasagne and risotto… but if you want to try it in the best possible way spread it on bread! 
SERVES 4-5 PEOPLE
READY IN 40′
INGREDIENTS
1 lemon + water to taste
3 artichokes
1 teaspoon onion, chopped
4 tablespoons extra virgin olive oil
chopped rosmary to taste
7 oz ground meat
1/4 glass white wine, dry
1 bay leaf
hot water to taste
1 teaspoon vegetable stock powder (click for the recipe)
STEP 1: CLEAN THE ARTICHOKES

Rub your hands with lemon juice to avoid staining them cutting artichokes.
Take an artichoke and cut the tip with a knife. Start removing  by hand the outer leaves (the hard ones) until you reach the heart. Cut the stem of the artichoke and peel it with a potato peeler until you reach the inside part. Cut the artichoke into pieces of approx 0.5 x 0.5 and put them into the water bowl  prepared before. Continue cutting in half the hearts of artichokes and remove the beard kept inside.
Take all the cutten parts of artichokes and cut into strips. Important: while working with the knife, keep cutten artichokes in water to prevent them from blackening.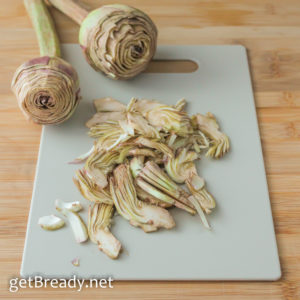 STEP 2: SAUTè THE MEAT

Put in a frying pan onion and oil and rosemary and cook 30 seconds.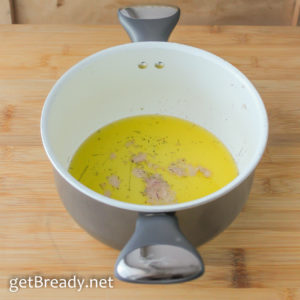 Add meat and cook for 6-7 more minutes.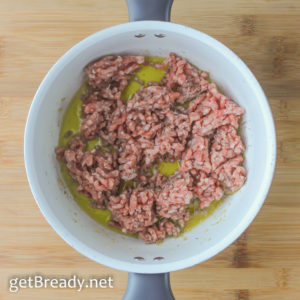 Finally simmer with white wine.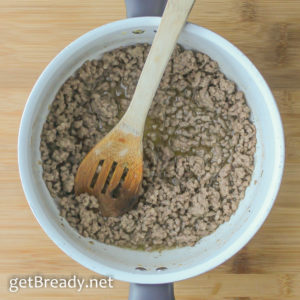 STEP 3: ADD THE ARTICHOKES

Turn heat to low, add cutten artichokes and the bay leaf to the pan.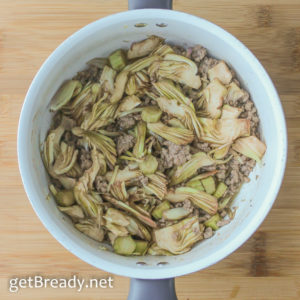 Let the sauce cook for about 25 minutes adding 1/2 glass hot water (or more if necessary)and a teaspoon of vegetable stock powder.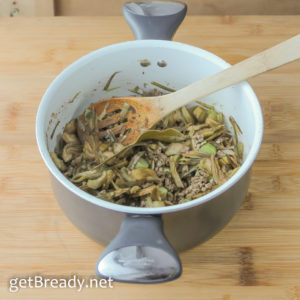 #getBreandy & enjoy your meal
Share on: