This isn't the usual apple pie, but a special velvety lemon cream + tender and irresistible short crust pastry: crumbly and creamy at the same time.

The idea came to me in an afternoon when I wondered what to do with the apples remained, and since I tried for the first time, I never leave it!
MAKES 24×24 cm PIE
READY IN 55'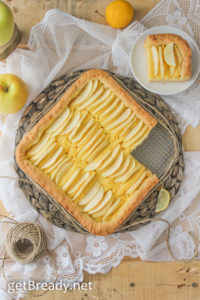 INGREDIENTS:
14 oz milk
1/2 lemon zest
3 yolks
3 oz sugar
1,4 oz flour
0,8 oz corn starch
2 tablespoons lemon juice
2 cups all-purpose flour
1 egg
1 egg yolk
5 oz butter (cubed and cold)
5 oz sugar
1 teaspoon baking powder
1 pinch salt
1 pinch lemon zest
2 apples
½ lemon juice
1 tablespoon sugar
STEP 1: MAKE THE LEMON CREAM

Combine milk and lemon zest, make almost boil.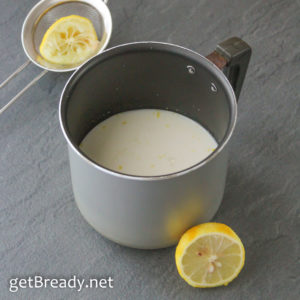 In another pan beat egg yolks and sugar to get a puffy mixture (it takes about 3 minutes).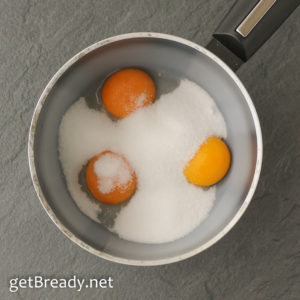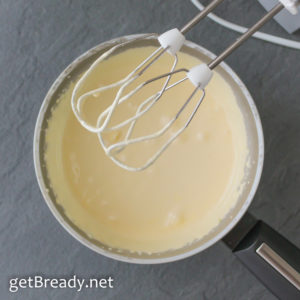 Add, little by little, flour and corn starch.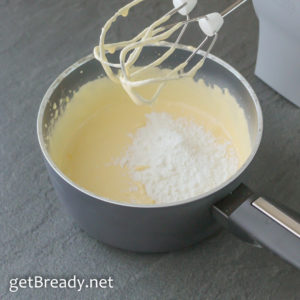 Add milk and beat.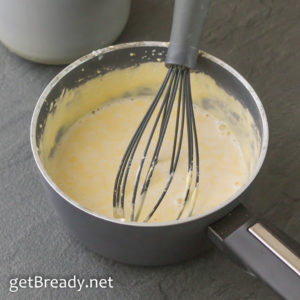 Gently boil for 5 minutes, add lemon juice and beat. Finally turn the heat off.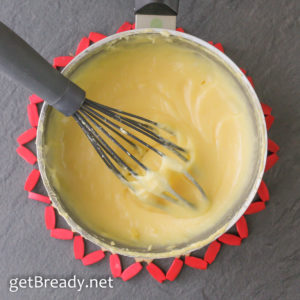 STEP 2: MAKE THE CRUST
Place all-purpose flour on the pastryboard. Make a hole in the centre and place eggs into it. Start blending with a fork and gradually add all-purpose flour, sugar, cubed butter, baking powder and salt.
Altetnatively put all ingredients in a mixer and mix for 15-20 seconds.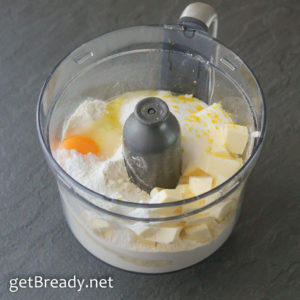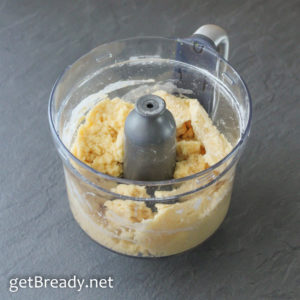 Knead by hand to get a ball, then wrap the dough into clingfilm and put it into the fridge to rest.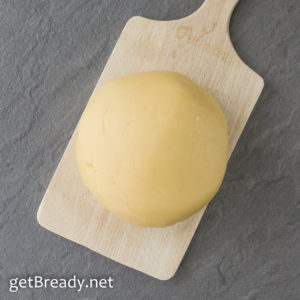 STEP 3: SLICE THE APPLES

Peel and slice the apples. Make them in a bowl with lemon juice and sugar.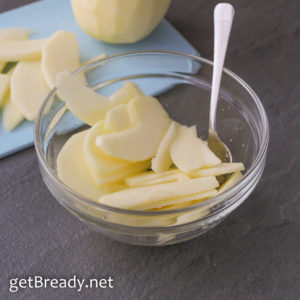 STEP 4: STUFF THE PIE

Remove the dough from the fridge and remove the clingfilm .
Spread the baking tin with soft butter and cover with flour, removing the excess. Now place the dough sheet into the baking tin and press with fingers.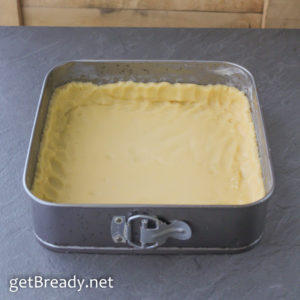 Fill the crust with spoonfuls of cream (cold).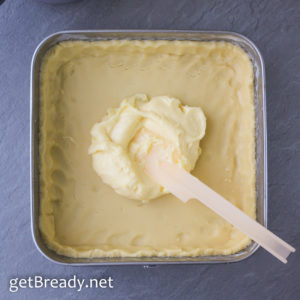 Cover with apple slices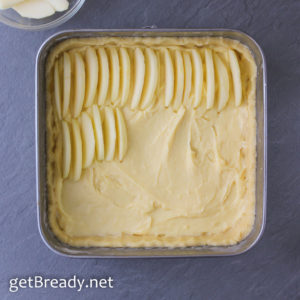 STEP 5: COOK
Cook the pie in preheated oven at 180°c for ab. 40 minutes.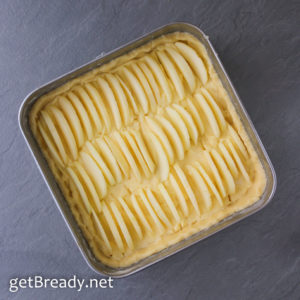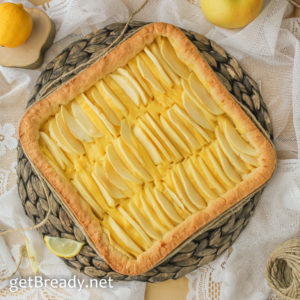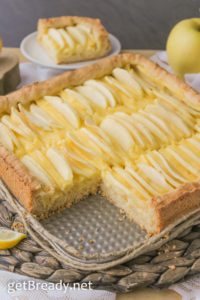 #getBready & enjoy your meal
Share on: