What must a risotto have to conquer your heart? A particular ingredient? Must it be "al dente"?  Or prepared with a slowly cooked broth?

I don't know about you, but I have my answer: it must be super – extra creamy!

Sure, otherwise it's just rice, not a real risotto!

 
SERVES 4 PEOPLE
READY IN 35'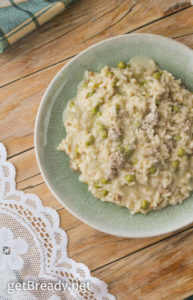 INGREDIENTS:
1 teaspoon onion /carrot/celery minced
2 tablespoons extra virgin olive oil
3,5 oz ground meat
1 cup peas (fresh or frozen)
9 oz Carnaroli rice
¼ glas white wine,dry
1 US quart vegetable broth
1-2 teaspoons vegetable bouillon cube
1 teaspoon butter
1 tablespoon Parmigiano cheese
Parmigiano to taste
STEP 1: SAUTÉ

Put in a frying pan onion,carrot, celery and oil and brown for 1 minute.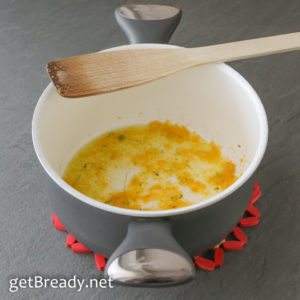 Add ground meat and peas and cook for 5-10 minutes.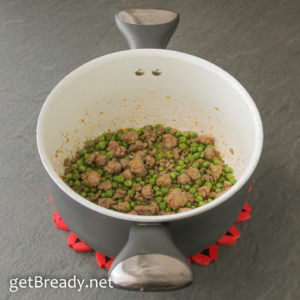 STEP 2: COOK THE RICE
Add the rice and toast it.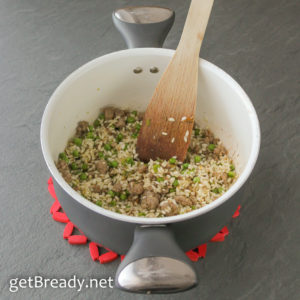 Add the white wine, and stir continually over medium heat until it is absorbed.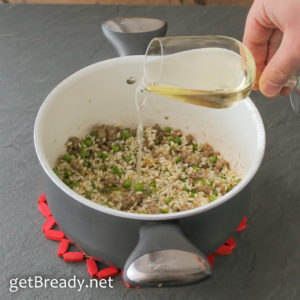 Add a ladle of broth at a time and cook over medium heat (it must boil)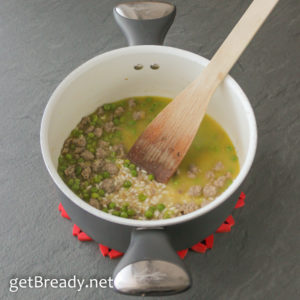 for 15-20 minutes, occasionally adding a ladle of broth (or whenever the rice tends to dry) and vegetable buoillon cube.
Before turning the fire off taste the risotto to check the flavor and if necessary add salt.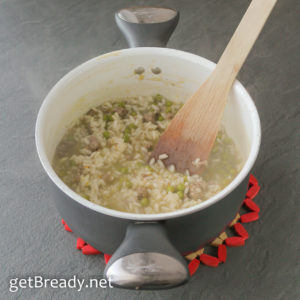 STEP 3: MAKE IT CREAMY
Remove from heat and add butter and Parmesan cheese. Mix slowly and bring to the table.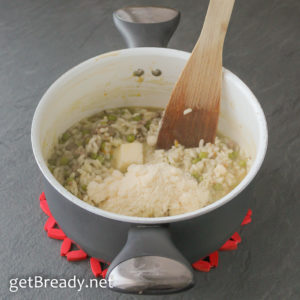 If you like you can also add more Parmigiano.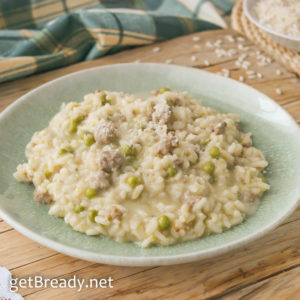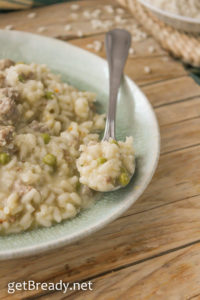 #getBready & enjoy your meal
Share on: