Only 6 minutes for the appetizer's king!!

That's the recipe I'm making for my friends … and do you know why?

1) it's such an exaggerated gluttony vice, extra yum if you dip it into sauces (I vote for the mayonnaise!)

2) gets ready in no time!

I admit: after lockdown even if I love cooking so much, I really think I'm not going to steal a precious minute making food instead of spending time with my friends!
MAKES 6 CORN DOG
READY IN 6'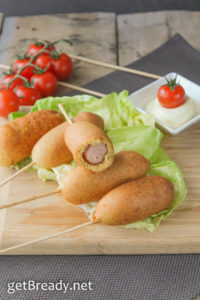 INGREDIENTS:
1/2 cup yellow cornmeal
1/2 cup all-purpose flour
2 teaspoon baking powder
1 pinch salt and pepper
1 egg
1/2 cup milk
hot dogs
frying oil to taste
STEP 1: MAKE THE BATTER
Whisk together cornmeal, all-purpose flour, baking powder, salt and pepper.
In another bowl beat egg and milk.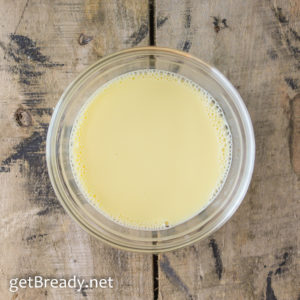 Pour this mix into the first one and whisk carefully.
STEP 2: CUT THE HOT DOGS
Cut hot dogs in a half and insert wooden skewer into each of them.
STEP 3: DIP AND FRY
Place oil in a pan and heat it.
Place the batter prepared on step 1 into a tall thin glass for easy dipping. Dip each hotdog into the batter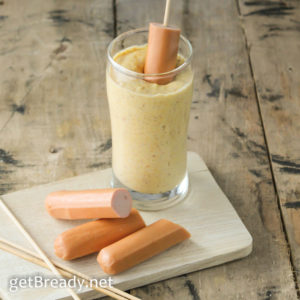 then cook it in oil for about 3 minutes (until golden).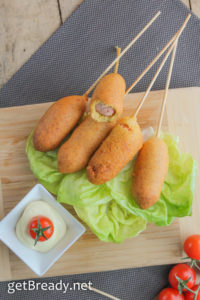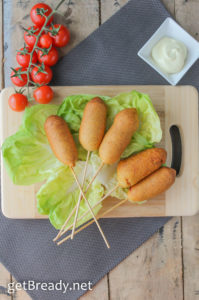 #getBready & enjoy your meal
Share on: