I love chicken in all its versions! I'm always looking for new ways to cook it because it's quick and easy to cook, almost everyone likes it and it's also cheap.

What more could you ask for?

Today I'm suggesting you a tasty and healthy second course, ideal for midweek dinners: tender chicken rolls with a special aromatic herb filling!
MAKES 6 ROLLS

READY IN 25'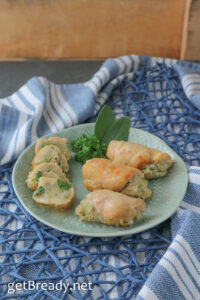 INGREDIENTS:
4 sage leaves
4 basil leaves
1 teaspoon parsley
1/2 sprig rosemary
Thyme and marjoram to taste
5 slices white bread
½ glass milk
1 egg
Salt and pepper to taste
6 chicken slices (large)
Salt and pepper to taste
1 teaspoon chopped onion
2 tablespoons extra virgin olive oil
½ lemon
¼ glass white wine
½ glass hot water
Salt to taste
STEP 1: CHOP THE HERBS
Wash and dry the herbs, then chop them finely with a knife.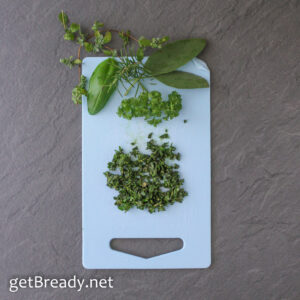 STEP 2: MAKE THE FILLING
Soak bread into milk, then squeeze.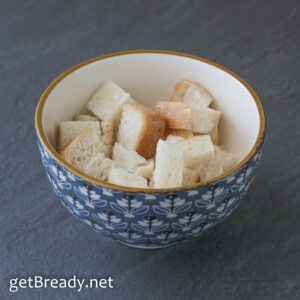 Place it in the mixer together with chopped herbs and egg and blend to get a cream.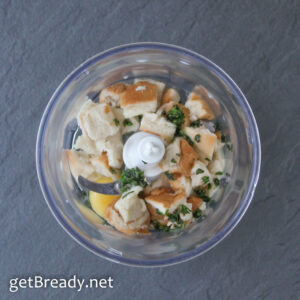 Now add salt and pepper.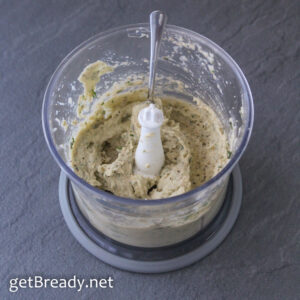 STEP 3: BEAT THE MEAT
Place the chicken slices between two sheets of plastic wrap and beat them with the meat tenderizer (this is a trick to prevent the meat tenderizer from sticking to the chicken and fraying it 😉).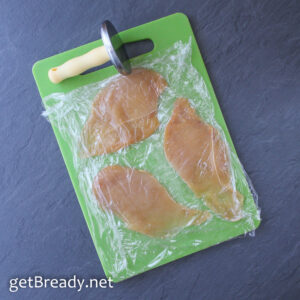 STEP 4: STUFF
Stuff one slice at a time.
Sprinkle the slice with salt and pepper,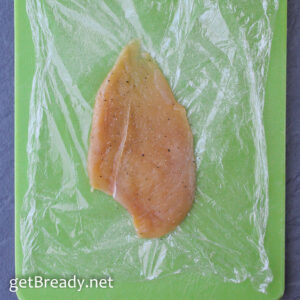 then cover it with a generous spoonful of filling.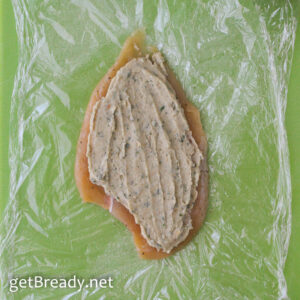 Roll the slice on itself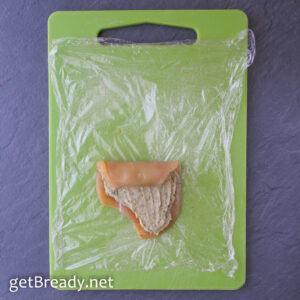 and stop it using kitchen twine or toothpicks.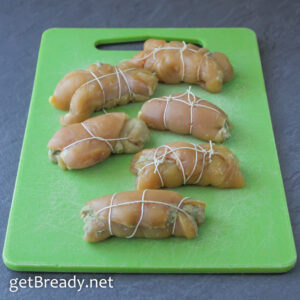 STEP 5: COOK
Sauté onion for a minute with oil in a non-stick pan.
Rub the chicken rolls with lemon and add them to the pan.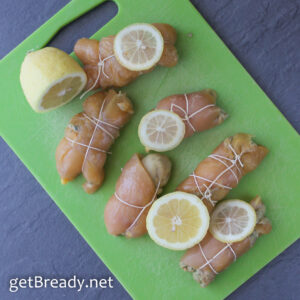 Brown over high heat for 3-4 minutes.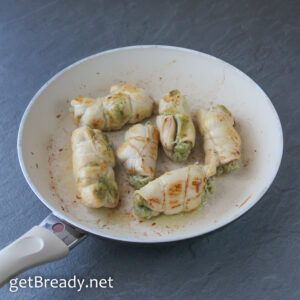 Now add wine and let it evaporate. Lower the heat, add water and salt and cook for 15 minutes.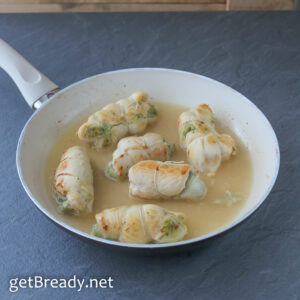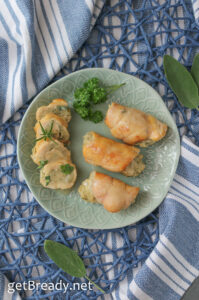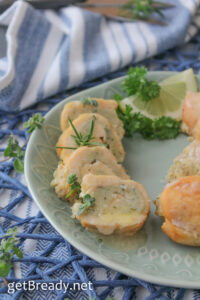 #getBready & enjoy your meal
Share on: